Your source for goods and services



Left Ads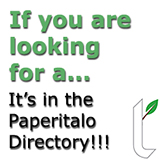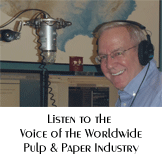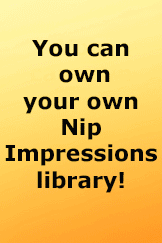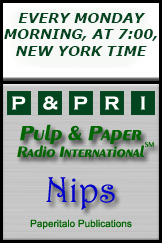 When you run into vile behavior at work (or anywhere else), don't be intimidated. The person hurling invectives at you is most likely more afraid of something than you should be of them...

Listen to this column in your favorite format


(Editor's Note: Our platform provider is currently having a problem accommodating iTunes files on Firefox browsers for those using PCs. We apologize for any inconvenience.)

More ...

 


Readers let us know how often they practice being all they can be...

More ...

The leader of this publication, Jim Thompson, recently wrote about a shaving product he enjoyed buying. This week at school the journalism class is being taught how to ask for ads for the yearbook as a fundraiser. Not connected? In a way they are and the connecting words are "customer service."

More ...

Bates employs 320 people and a substantial element of its approximately 135,000 tonnes of containerboard requirement will be supplied by Smurfit Kappa Orange County's containerboard mill in Dallas

More ...

Coroner says contractor died of sudden cardiac arrest

More ...




As you know, at the end of the day, it is what it is. I know, right? One headline, two sentences and five of the most overused clichés of our time. We're all guilty, too. I am. You are. They are.

More ...

 
 
 

When the sale closes, GLV will change its name to Ovivo Inc.

More ...

Unfavorable market conditions, in particular the continuing drop in demand for newsprint, were cited as the reason for the decision

More ...




Check out a Consultant Connection Member today...

More ...

 

Free white papers and downloads from contributing sponsors

Reading white papers pays!

More ...

 

| | |
| --- | --- |
| | |

Download Audio File of the August 2014 Nip Impressions columns.

More ...

Download Audio File of the July 2014 Nip Impressions columns.

More ...

Your contributions are welcome in this department, regardless of point of view.  A few criteria--if you send us a copyrighted piece, also provide a permission to publish statement from the owner.  We will not publish overtly political pieces or anonymous pieces.



More ...

Be it by luck or planning, the rivers of wood are again flowing as hardwood plantations in particular mature at a rapid rate and need to find a market.

More ...

In the not too distant past, roll covers were considered a commodity by many papermakers...

More ...

It is now standard practice for paper companies and industry associations to publish annual or biannual sustainability reports, often known as "environmental" reports in the past. When we consider the history of sustainability reporting in the industry, I think we can conclude that it a necessary business expense, and that it is worth some effort to write the reports well.

More ...


MOST VIEWED




Steve Roush and Jim Thompson share their literary and arts experiences...

More ...

As I travel, I am always looking for someone to go to dinner with, share a barbeque sandwich lunch and so forth.

More ...





If you are an amateur radio operator (ham radio), please let us know your name, call sign and license class.  We will publish them here.

Send your call sign to KK4WET@qsl.net to be included.

 

 

More ...
Frustrated when you search for "pulp" and come up with "John Travolta"? This should help:
Custom Search
More ...
At your service
Permission granted for reprinting, as long as this entire column is reprinted without modification or truncation.

"Nip Impressions" is a registered trademark (USPTO Reg. No. 2985097) of Talo Analytic International, Inc.
"Light Green Machine" is a registered trademark (USPTO Reg. No. 4216680) of Talo Analytic International, Inc.

The characters from the novel "The Osage Mill" are fictional and copyright, 2006, 2007, 2008, 2009, 2010, 2011, 2012, 2013, 2014 Talo Analytic International, Inc., all rights reserved.

NOTICE

Paperitalo Publications has recently experienced a situation where emails and articles purportedly published by Paperitalo Publications have been circulated to various persons by others not associated with our staff.  If you are in receipt of any email or article carrying one of our logos but which you believe may be fraudulent, please email jthompson@taii.com for verification.

Be safe, and we will talk next week,


Jim Thompson

Paperitalo Publications
The Home of your Prospects (TM)


Paperitalo Publications is a subsidiary of Talo Analytic International, Inc.
More ...