Your source for goods and services



Left Ads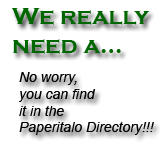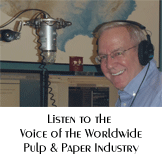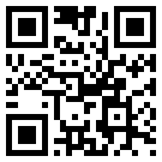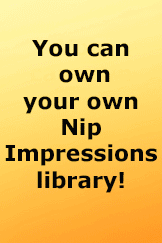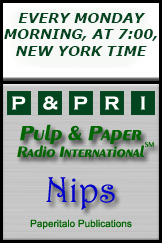 Given that you lead a legal, moral, ethical life (I'll fire you on the spot if you do not), the most valuable attribute I see in employees in any setting is the ability to get things done.  And, yes, we can add all sorts of qualifiers to this—on time, on budget and so forth.  However, stripped to its bare essentials, the most coveted quality in the workplace is the ability to get things done...

Listen to this column in your favorite format

More ...

 


Readers give us their thoughts on vertical paper machines...

More ...

One of the interesting facts about technology is that hardware is always ahead of the software behind it...

More ...

The extension comes as a result of continued discussions with each of the Canadian Competition Bureau and the Antitrust Division of the U.S. Department of Justice

More ...

Expansion plans are expected to be completed this month

More ...




That's what I asked my old pal Ratchethead Ledbottom the other day. In between sips of his lukewarm PBR, Ratchethead thought about the question for a moment, and then responded...

More ...

 
 
 

With this transaction, International Paper will now be in complete charge of partner Jari Cellulose's former corrugated packaging assets, comprising of three containerboard mills and four box plants

More ...

International Forest Products Limited will ask shareholders at its May 6 Annual General Meeting to vote on a proposal to change the company name to Interfor Corporation from International Forest Products Limited

More ...




Check out a Consultant Connection Member today...

More ...

 

Free white papers and downloads from contributing sponsors

Reading white papers pays!

 

More ...

 

| | |
| --- | --- |
| | |

Download Audio File of March 2014 Nip Impressions.

More ...

Download Audio File of February 2014 Nip Impressions.

More ...

Your contributions are welcome in this department, regardless of point of view.  A few criteria--if you send us a copyrighted piece, also provide a permission to publish statement from the owner.  We will not publish overtly political pieces or anonymous pieces.



More ...

As we all know, offices, and homes, are still far from paperless, but a "less-paper" revolution commenced about the turn of the century, at least for all kinds of printing paper, including newsprint. This seems likely to continue for the foreseeable future...

More ...


MOST VIEWED




Steve Roush and Jim Thompson share their literary and arts experiences...

More ...

As I travel, I am always looking for someone to go to dinner with, share a barbeque sandwich lunch and so forth.

More ...





If you are an amateur radio operator (ham radio), please let us know your name, call sign and license class.  We will publish them here.

Send your call sign to KK4WET@qsl.net to be included.

 

 

More ...
Frustrated when you search for "pulp" and come up with "John Travolta"? This should help:
Custom Search
More ...
At your service
Permission granted for reprinting, as long as this entire column is reprinted without modification or truncation.

"Nip Impressions" is a registered trademark (USPTO Reg. No. 2985097) of Talo Analytic International, Inc.
"Light Green Machine" is a registered trademark (USPTO Reg. No. 4216680) of Talo Analytic International, Inc.

The characters from the novel "The Osage Mill" are fictional and copyright, 2006, 2007, 2008, 2009, 2010, 2011, 2012, 2013, 2014 Talo Analytic International, Inc., all rights reserved.

NOTICE

Paperitalo Publications has recently experienced a situation where emails and articles purportedly published by Paperitalo Publications have been circulated to various persons by others not associated with our staff.  If you are in receipt of any email or article carrying one of our logos but which you believe may be fraudulent, please email jthompson@taii.com for verification.

Be safe, and we will talk next week,


Jim Thompson

Paperitalo Publications
The Home of your Prospects (TM)


Paperitalo Publications is a subsidiary of Talo Analytic International, Inc.
More ...