Your source for goods and services



Left Ads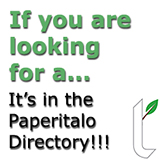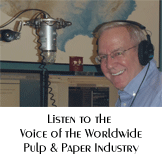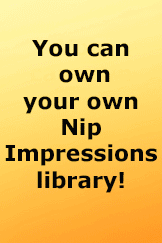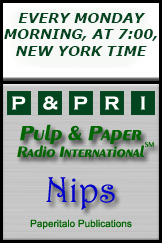 First impressions matter, so let's examine this important topic from both the newbie's and manager's perspectives.

Listen to this column in your favorite format

(Editor's Note: Our platform provider is currently having a problem accommodating iTunes files on Firefox browsers for those using PCs. We apologize for any inconvenience.)

More ...

 


Our readers say there is no need for that technology in the workplace...

More ...

Some personal observations on used cars, reports and discrepancies...

More ...

Maintenance worker declared dead at the scene at Savannah IP facility

More ...

CEO: "First, our 430-acre campus in Federal Way is costly and too large for our needs. Second, moving our headquarters to Seattle will give us access to a larger talent pool to meet future recruiting needs, not just in this region, but from across the country."

More ...




Seventy-three years ago, North Platte was the home of the North Platte Canteen, located at the Union Pacific Railroad station. The history of the canteen can be traced to Dec. 17, 1941 – just 10 days after the Japanese attack on Pearl Harbor.

More ...

 
 
 

PM 1 at Mondi's Lohja specialty kraft paper mill in Finland will be idled

More ...

Contract worker found dead at the scene following fall at Rumford, Maine facility

More ...




Check out a Consultant Connection Member today...

More ...

 

Free white papers and downloads from contributing sponsors

Reading white papers pays!

 

More ...

 

| | |
| --- | --- |
| | |

Download Audio File of the July 2014 Nip Impressions columns.

More ...

Download Audio File of the June 2014 Nip Impressions columns.

More ...

Your contributions are welcome in this department, regardless of point of view.  A few criteria--if you send us a copyrighted piece, also provide a permission to publish statement from the owner.  We will not publish overtly political pieces or anonymous pieces.



More ...

It is now standard practice for paper companies and industry associations to publish annual or biannual sustainability reports, often known as "environmental" reports in the past. When we consider the history of sustainability reporting in the industry, I think we can conclude that it a necessary business expense, and that it is worth some effort to write the reports well.

More ...

Let's examine a few wet press related considerations with the goal of identifying water removal opportunities...

More ...

There was more than a touch of nostalgia, but also a sense of inevitability, when Georgia Tech announced, without fanfare, that the Institute of Paper Science and Technology (IPST) would become The Renewable Byproducts Institute (RBI).

More ...


MOST VIEWED




Steve Roush and Jim Thompson share their literary and arts experiences...

More ...

As I travel, I am always looking for someone to go to dinner with, share a barbeque sandwich lunch and so forth.

More ...





If you are an amateur radio operator (ham radio), please let us know your name, call sign and license class.  We will publish them here.

Send your call sign to KK4WET@qsl.net to be included.

 

 

More ...
Frustrated when you search for "pulp" and come up with "John Travolta"? This should help:
Custom Search
More ...
At your service
Permission granted for reprinting, as long as this entire column is reprinted without modification or truncation.

"Nip Impressions" is a registered trademark (USPTO Reg. No. 2985097) of Talo Analytic International, Inc.
"Light Green Machine" is a registered trademark (USPTO Reg. No. 4216680) of Talo Analytic International, Inc.

The characters from the novel "The Osage Mill" are fictional and copyright, 2006, 2007, 2008, 2009, 2010, 2011, 2012, 2013, 2014 Talo Analytic International, Inc., all rights reserved.

NOTICE

Paperitalo Publications has recently experienced a situation where emails and articles purportedly published by Paperitalo Publications have been circulated to various persons by others not associated with our staff.  If you are in receipt of any email or article carrying one of our logos but which you believe may be fraudulent, please email jthompson@taii.com for verification.

Be safe, and we will talk next week,


Jim Thompson

Paperitalo Publications
The Home of your Prospects (TM)


Paperitalo Publications is a subsidiary of Talo Analytic International, Inc.
More ...