Your source for goods and services



Left Ads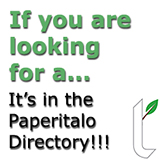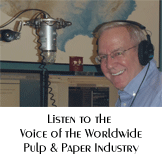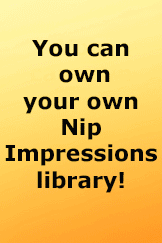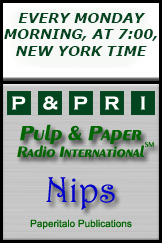 Last week we talked about inheriting messes. This week we will talk about fixing one you created. This is tougher...

Listen to this column in your favorite format


(Editor's Note: Our platform provider is currently having a problem accommodating iTunes files on Firefox browsers for those using PCs. We apologize for any inconvenience.)

More ...

 


Readers weigh in on last week's column, "Inheriting a mess."

More ...

Are we not facing moving and shifting economies which create centers of capitalism today where there were empty fields yesterday?

More ...

Liberty Diversified International (LDI) announced that is has acquired San Diego-based Harbor Packaging Inc., a designer and manufacturer of corrugated packaging and Point of Purchase (POP) displays in Southern California and Mexico

More ...

Potlatch Corporation has signed a purchase agreement to acquire 201,000 acres of timberlands in Alabama and Mississippi from affiliates of Resource Management Service, LLC for $384 million

More ...




The company, formed in 2013 with the merger of the Thilmany Papers and Wausau Papers, has been conducting its corporate activities at temporary offices throughout the state. Expera has about 1,800 employees at plants in Kaukauna, De Pere, Mosinee, Rhinelander and Wausau.

More ...

 
 
 

Stora Enso announced that it will invest Euro 27 million to improve the quality and cost-competitiveness and to increase the capacity of the consumer board machine 5 by 20,000 metric tons at its Imatra Mills in Finland

More ...

The company said the job cuts were part of a restructuring plan meant to reduce its costs and create greater efficiency. The cuts will amount to about 2 percent of the company's total work force of about 58,000 people world-wide

More ...




Check out a Consultant Connection Member today...

More ...

 

Free white papers and downloads from contributing sponsors

Reading white papers pays!

More ...

 

| | |
| --- | --- |
| | |

Download Audio File of the September 2014 Nip Impressions columns.

More ...

Download Audio File of the August 2014 Nip Impressions columns.

More ...

Your contributions are welcome in this department, regardless of point of view.  A few criteria--if you send us a copyrighted piece, also provide a permission to publish statement from the owner.  We will not publish overtly political pieces or anonymous pieces.



More ...

Wood-based fibers have a number of advantages over cotton- and petroleum-based materials in terms of cost, protection of agricultural land and sustainability. Despite this, an environmental advocacy group called "Canopy" has recently started a campaign to question the expansion of wood-based textile production.

More ...

Actually, the issue should be stated, "Will these paper machine designs as we know them today, survive in the future?" While some may later conclude this discussion borders on fiction or is based on conjecture, hopefully a few thought-provoking "truisms" will be recognized.

More ...

Be it by luck or planning, the rivers of wood are again flowing as hardwood plantations in particular mature at a rapid rate and need to find a market.

More ...


MOST VIEWED




Steve Roush and Jim Thompson share their literary and arts experiences...

More ...

As I travel, I am always looking for someone to go to dinner with, share a barbeque sandwich lunch and so forth.

More ...





If you are an amateur radio operator (ham radio), please let us know your name, call sign and license class.  We will publish them here.

Send your call sign to KK4WET@qsl.net to be included.

 

 

More ...
Frustrated when you search for "pulp" and come up with "John Travolta"? This should help:
Custom Search
More ...
At your service
Permission granted for reprinting, as long as this entire column is reprinted without modification or truncation.

"Nip Impressions" is a registered trademark (USPTO Reg. No. 2985097) of Talo Analytic International, Inc.
"Light Green Machine" is a registered trademark (USPTO Reg. No. 4216680) of Talo Analytic International, Inc.

The characters from the novel "The Osage Mill" are fictional and copyright, 2006, 2007, 2008, 2009, 2010, 2011, 2012, 2013, 2014 Talo Analytic International, Inc., all rights reserved.

NOTICE

Paperitalo Publications has recently experienced a situation where emails and articles purportedly published by Paperitalo Publications have been circulated to various persons by others not associated with our staff.  If you are in receipt of any email or article carrying one of our logos but which you believe may be fraudulent, please email jthompson@taii.com for verification.

Be safe, and we will talk next week,


Jim Thompson

Paperitalo Publications
The Home of your Prospects (TM)


Paperitalo Publications is a subsidiary of Talo Analytic International, Inc.
More ...