Your source for goods and services



Left Ads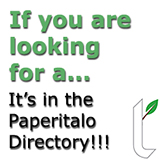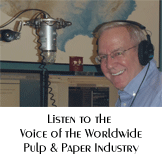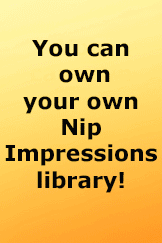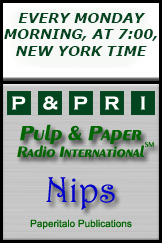 We will be going slightly off topic this week, unless your affiliation with the pulp and paper industry requires you to spend a lot of time on airplanes as I do...

Listen to this column in your favorite format


(Editor's Note: Our platform provider is currently having a problem accommodating iTunes files on Firefox browsers for those using PCs. We apologize for any inconvenience.)

More ...

 


Our readers let us know how they seek solutions to their problems.

More ...

I've drunk coffee for so long that if I quit, my body would go into a coma, I'm sure. There! I've confessed it and feel relieved. Having done so, I now feel compelled to write about something that bugs me: the economics of coffee consumption.

More ...

An employee burned on the job Friday morning at the International Paper mill in Ticonderoga, New York, has died.

More ...

MeadWestvaco Corp. is selling its European-based tobacco folding carton business. The Richmond, Virginia-based company said Thursday it has signed a definitive agreement with Swedish company AR Packaging Group AB.

More ...




Ken MacKenzie will leave Amcor at the end of June, which will mark a decade in the top job at the maker of packaging for hundreds of products, from wine to surgical tools. His replacement is Ron Delia, who joined Amcor in 2005 and has been chief financial officer since 2011.

More ...

The sale of the Verso Bucksport mill to a subsidiary of scrap dealer American Iron & Metal for $58 million may go forward after a federal judge on Tuesday, 21 Jan. 2015, refused to halt it due to possible antitrust violations.

More ...

 


A worker was trapped in the cab of a logging machine and seriously injured when the piece of equipment fell over Monday.

More ...

Weyerhaeuser will reportedly pay a $37,500 civil fine after its pulp mill in Columbus, Mississippi exceeded emissions limits during a 2013 test.

More ...

   


Free white papers and downloads from contributing sponsors

Reading white papers pays!

More ...

 

| | |
| --- | --- |
| | |

Download Audio File of the December 2014 Nip Impressions columns.

More ...

Download Audio File of the November 2014 Nip Impressions columns.

More ...

Your contributions are welcome in this department, regardless of point of view.  A few criteria--if you send us a copyrighted piece, also provide a permission to publish statement from the owner.  We will not publish overtly political pieces or anonymous pieces.



More ...

The year 2015 is shaping up as a very interesting year for the Australasian tissue sector.

More ...

Numerous problems become apparent when relying on various life cycle methods...

More ...

The Intergovernmental Panel on Climate Change (IPCC) released its Fifth Assessment Report in November. Despite being an engineer who has worked with numbers and computer simulations even more than the average engineer has, I find the IPCC reports very heavy reading, with masses of data, often qualified as being imprecise. I cannot imagine any of the politicians that I have met personally having either the time, inclination or capacity to read and understand these reports.

More ...


MOST VIEWED




Steve Roush and Jim Thompson share their literary and arts experiences...

More ...

As I travel, I am always looking for someone to go to dinner with, share a barbeque sandwich lunch and so forth.

More ...





If you are an amateur radio operator (ham radio), please let us know your name, call sign and license class.  We will publish them here.

Send your call sign to KK4WET@qsl.net to be included.

 

 

More ...
Frustrated when you search for "pulp" and come up with "John Travolta"? This should help:
Custom Search
More ...
At your service
Permission granted for reprinting, as long as this entire column is reprinted without modification or truncation.

"Nip Impressions" is a registered trademark (USPTO Reg. No. 2985097) of Talo Analytic International, Inc.
"Light Green Machine" is a registered trademark (USPTO Reg. No. 4216680) of Talo Analytic International, Inc.

The characters from the novel "The Osage Mill" are fictional and copyright, 2006, 2007, 2008, 2009, 2010, 2011, 2012, 2013, 2014, 2015 Talo Analytic International, Inc., all rights reserved.

Be safe, and we will talk next week,


Jim Thompson

Paperitalo Publications
The Home of your Prospects (TM)


Paperitalo Publications is a subsidiary of Talo Analytic International, Inc.
More ...