Your source for goods and services



Left Ads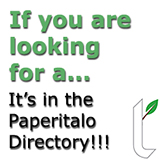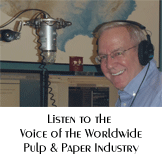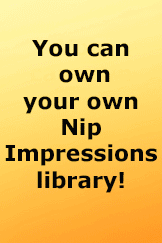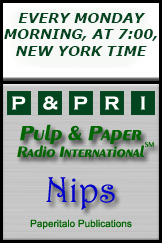 In this season of the year, we are often reminded of children, sitting on Santa Claus' (or Father Christmas') lap asking for things. We are amused by this, for it shows a child's greed and a lack of finesse on their part. We enjoy seeing these attributes laid naked for what they are. There are a couple of other places where one can see these same attributes, however, that are quite surprising and show us such tactics are not limited to the infant mind...

Listen to this column in your favorite format


(Editor's Note: Our platform provider is currently having a problem accommodating iTunes files on Firefox browsers for those using PCs. We apologize for any inconvenience.)

More ...

 


Readers tell us about unique demonstrations of leadership...

More ...

Selling stuff on the internet sounds like a good idea. Cash for your unused things right? Well I've been an amateur seller for years and have found that while some people may make significant money in this endeavor, I'm not one of them.

More ...

Catalyst said the decision is fully market-related as the company is facing a lack of orders and a declining market for the paper manufactured on paper machine No. 9, which was temporarily curtailed on 27 October 2014

More ...

Stora Enso announced this week that it has signed an agreement to divest its Uetersen specialty and coated fine paper mill in Germany to a company mainly owned by the private equity fund Perusa Partners Fund 2

More ...




Company officials announced Wednesday that the Dickson Quad/Graphics plant will close permanently on March 12, impacting about 115 employees. The plant shuttering was caused by Gannett's decision to cease publishing USA Weekend and the reduced circulation of Parade magazine, according to company spokesperson Claire Ho.

More ...

Searchers have found the body of a man who disappeared Tuesday after arriving at Crofton's Catalyst pulp-and-paper mill to deliver wood chips

More ...

 


Solenis LLC announced that it has signed an agreement to acquire Clearwater Specialties LLC, a privately-held specialty chemical company dedicated to the tissue and towel market

More ...

BASF and Omya announced this week that are working jointly on coater-ready barrier solutions for paper and cardboard packaging

More ...

   


Free white papers and downloads from contributing sponsors

Reading white papers pays!

More ...

 

| | |
| --- | --- |
| | |

Download Audio File of the November 2014 Nip Impressions columns.

More ...

Download Audio File of the October 2014 Nip Impressions columns.

More ...

Your contributions are welcome in this department, regardless of point of view.  A few criteria--if you send us a copyrighted piece, also provide a permission to publish statement from the owner.  We will not publish overtly political pieces or anonymous pieces.



More ...

The Intergovernmental Panel on Climate Change (IPCC) released its Fifth Assessment Report in November. Despite being an engineer who has worked with numbers and computer simulations even more than the average engineer has, I find the IPCC reports very heavy reading, with masses of data, often qualified as being imprecise. I cannot imagine any of the politicians that I have met personally having either the time, inclination or capacity to read and understand these reports.

More ...

It is my opinion that mills should embrace the advantages of technology training, but should not completely abandon all the traditional techniques.

More ...

Annually at about this time of the year we look back at how the pulp and paper industry in Australia and New Zealand has fared for the business fiscal year, which in Australasia is the year to 30 June.

More ...


MOST VIEWED




Steve Roush and Jim Thompson share their literary and arts experiences...

More ...

As I travel, I am always looking for someone to go to dinner with, share a barbeque sandwich lunch and so forth.

More ...





If you are an amateur radio operator (ham radio), please let us know your name, call sign and license class.  We will publish them here.

Send your call sign to KK4WET@qsl.net to be included.

 

 

More ...
Frustrated when you search for "pulp" and come up with "John Travolta"? This should help:
Custom Search
More ...
At your service
Permission granted for reprinting, as long as this entire column is reprinted without modification or truncation.

"Nip Impressions" is a registered trademark (USPTO Reg. No. 2985097) of Talo Analytic International, Inc.
"Light Green Machine" is a registered trademark (USPTO Reg. No. 4216680) of Talo Analytic International, Inc.

The characters from the novel "The Osage Mill" are fictional and copyright, 2006, 2007, 2008, 2009, 2010, 2011, 2012, 2013, 2014 Talo Analytic International, Inc., all rights reserved.

Be safe, and we will talk next week,


Jim Thompson

Paperitalo Publications
The Home of your Prospects (TM)


Paperitalo Publications is a subsidiary of Talo Analytic International, Inc.
More ...