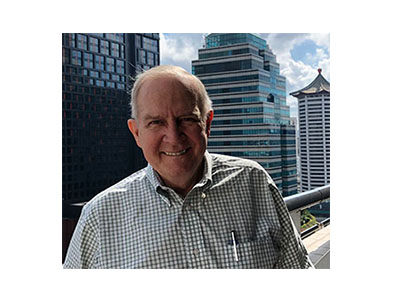 Email Jim at jim.thompson@ipulpmedia.com
Let's take a walk down nostalgia and fantasy lanes this week. I am so frustrated with energy issues; I see no other choice.
Going back only 150 to 170 years, manufacturing power largely came from rivers with overshot or undershot water wheels at dams. Yes, some stationary steam engines were coming into use, but they were still rare. What was clearly missing was any sort of energy grid. There was certainly no electrical grid. Pipelines, primarily to move oil from the wells to the refineries were brand new technologies which John D. Rockefeller was developing to uncouple his transportation needs from the railroads and wood staved barrels (which were the transportation vessel of choice before tank cars were invented).
As an aside, Ida Tarbell's dad got rich making wooden barrels for Rockefeller; Ida was the investigative reporter that broke Rockefeller's Standard Oil Trust. Rebellious children are nothing new.
I've been alive for nearly half of this period; hence one can conclude energy infrastructure, in the larger scheme of things, is very new. There were no standards, government interventions or third-party interests in your energy needs, for they were self-contained on your site in that era and largely ignored by others.
It was when your energy needs required passing over or under others' property (rivers, farmland, highways, railroads), others started to take notice and wanted to have a say in what you were doing. That seemed reasonable up to a point.
So, if we could roll time back to that place where your energy needs were largely met in situ, I would likely not be writing this column.
However, competitiveness came before standards and regulations (the paper mill at Covington, Virginia was standardized on 25 hertz electricity until recent times; it was electrified before there was the grid or standards). Competitiveness without boundaries made for sloppiness in production and transmission of energy. Those third parties we were tromping over, under, around and through took great umbrage with our selfish (and cheap) actions. But it took them awhile to arise and raise their hands in protest.
In the meantime, with cheap energy, we made all sorts of formerly self-energized tasks into ones using this cheap energy.
We forgot about gravity, inertia, and other forces of nature that had been depended upon by our predecessors. In some cases, we didn't necessarily forget about them, but we became impatient, unhappily waiting for them to act (water flowing through pipe by gravity may not be at a speed to our liking or needs in a modern pulp or paper mill). Electricity was cheap, so we added a pump.
We did these things many times in many places, so many that we have lost track. Yes, we can't unwind all of these things (I don't know how to run our absolutely vital computer systems with gravity and neither do you), but we can take some steps in this direction. I have some ideas, we'll follow this up in the next column.
Be safe and we will talk next week.
________
Other interesting stories: