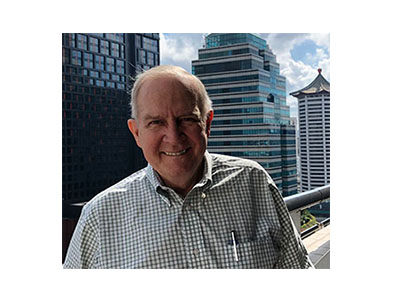 Email Jim at jim.thompson@ipulpmedia.com
If you are like most facilities these days, your transportation system, outside the fence, if not in shambles, is at least limping along. What to do?
Take your projections of transportation needs out further. Back in the old days, you could connect with your favorite transportation company a few days in advance of needs, and they would be responsive. No more. You should be out at least two months with your projections. This is on inbound and outbound freight.

Treat transportation as you treat your paper machines. You may outsource maintenance, but I'll bet you don't outsource machine operators. It is likely you will need to pull some functions back inside instead of relying on third parties who are responding to their loudest customers. Yes, I know you can't hire people as it is these days, but perhaps you can reassign people to beef up your logistics tracking.

Fix their trailers. Sounds small, but here is what I did the last five days of the month when I was a mill manager. I had my own maintenance team checking trailers we were about to load. They were looking for leaks in the roofs. With roofing tin, caulk and sheet metal screws, we fixed those roofs. We didn't ask anyone, we just did it. We estimated it helped us get out an extra ten trucks a month out in a mill that made 15,000 tons per month because we didn't take time to reject trailers. Sometimes those tons were our profit.

Pool resources with other industries in your region. Put together a joint task force with other companies around you. They don't have to be in your industry, in fact, it may be better if they are not. You may be able to find truckers/railroads/etc. that will work with you as a group to improve service.

Ask your customers and suppliers for help. See if they have any better current logistics experience than you do. Give customers a discount if they pick up their product early. Offer suppliers a discount if they deliver early.

If you are big, consider starting your own transportation company. It could become a selling point with your customers if this problem continues. It will certainly take a third party out of damaged shipment claims.
In general, in these times, the more you can control, the more you can protect old Jim's mantra, "spinning the invoice printer." In the old days (a couple of years ago) it made sense to let others with specialized expertise to handle these matters. Conditions have changed.
Whatever you do in transportation, be sure it is done safely. This is an area known for safety issues.
Be safe and we will talk next week.
________
Other interesting stories: