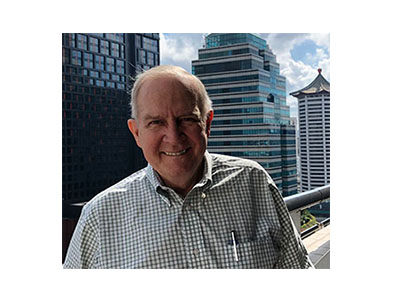 Email Jim at jthompson@ipulpmedia.com
Several times in this column over the years, I have told you to not demolish energy assets (that are in good shape) just because you stopped using them. Properly secure and preserve them and wait for policies to change.
With an impending change in federal administrations here in the United States, expect an energy priority change within a year. This may come about by regulation changes or economics (the ranking of various fuel costs changing). These changes may be so severe they push some mills out of business.
Depending how long and how severe these regulatory changes affect the mills, you may be seeing an energy scenario not widely seen before. I know of one recycled containerboard mill, for instance, that has an electric boiler. With this boiler in place, they then buy electricity from a wind and solar panel farm three states away and have it "wheeled" to them.
Now, I do not pretend to understand how the electrons energized in the wind and solar farm know how to get to that paper mill, but that is not my problem.
Seriously, if you have not eliminated coal boilers yet, I am sure you will in the near future. A number of years ago I was hired to rebuild a coal boiler, which I did. At the start of the project, I talked to management about eliminating it at that point in time and going to natural gas. Then they resisted, and now, eight years later they are making the change. This is the kind of project I can get behind because it makes economic sense on so many levels.
Something else I have mentioned before--energy changes have been a constant theme in my entire career going back to 1970. The cost of energy and the regulations on emissions have both been a never-ending theme and will continue to be.
Each form of energy has its advocates and its detractors.
One of the inefficiencies in the US has to do with the electrical grid (not only its decrepit condition but its sectionalization). You may know the grid is broken into three parts, essentially east, west and Texas. What you may not know is the choke points that these intersections, called seams, are. The east/west one is particularly pathetic. Very little electricity can be moved across this seam. Why? The possible reason may be the railroads. The railroads have made a lot of money moving unit trains of coal from Wyoming's Powder River Basin to the industrial east. The Powder River Basin is in the western grid. Were there substantial links between the western grid and the eastern grid, the power plants could have been built at the mine sites and the power moved to the eastern grid. Of course, that would have eliminated the trains necessary to move the coal. For more information on seams, see: https://www.nrel.gov/analysis/seams.html
All of this is to say energy has always been political and always will be. There are lots of good engineering principles, physics and chemistry in energy production but that does not keep it from being a political exercise.
Of course, when it comes to safety, energy systems are fraught with dangers. Keep up with your safety procedures in these areas.
Be safe and we will talk next week.
________
Other interesting stories: