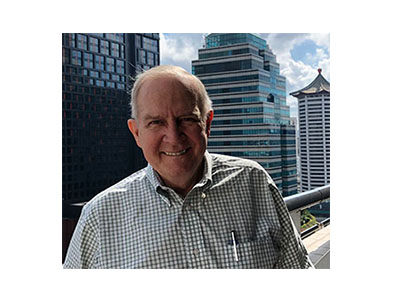 Email Jim at jim.thompson@ipulpmedia.com
If you have read this column for any length of time, you know that old Jim has told you countless times to carefully mothball energy assets that are out of favor, for sooner or later, they will come back into fashion again. This statement is a corollary to my principle, all energy decisions are political.
This calendar year has seen a sudden swing to an overwhelming global opinion that climate change is "settled science" and we can't decarbonize fast enough. Couple this with ESG (Environmental, Social and Corporate Governance) principles and boards of directors worldwide are moving at warp speed towards these extremely popular ideas.
I haven't seen this rapidity of movement on the energy front since the first petroleum crisis in modern times, which occurred in the fall of 1973. At the time, corporations appointed energy czars with abandon and insulated everything that wasn't moving. As late as the summer of 1974, many gas stations were still only opened for limited daylight hours.
The decisions with abandon going on right now certainly mean that mistakes are being made. What those mistakes are and who is making them is anybody's guess. The focus needs to be on the rapidity and lack of due diligence in the decision-making process.
We don't even know what the rules are. Is there a consensus on what decarbonizing means or how a company is to act if it is following ESG principles? Ask twenty people and you will get twenty answers. What is certain is that no board and no CEO wants to be left out, understanding be damned.
This is truly a hair-on-fire moment.
But back to your energy generating assets. Be careful and preserve them, unless, of course, you get a direct order to wipe them from your site. Some of these assets will be redeployed in situ, once people catch their breath and sanity returns. The better you preserve them, the lower the cost to restart them.
For safety this week, when you mothball those facilities, make sure you do it in such a way that an errant, wandering person cannot accidently energize a dormant system, fall down an unprotected shaft, or get trapped in an enclosed space. Work these issues over thoroughly with your safety department, not as a desk exercise, but as a walking field excursion.
Be safe and we will talk next week.
________
Other interesting stories: