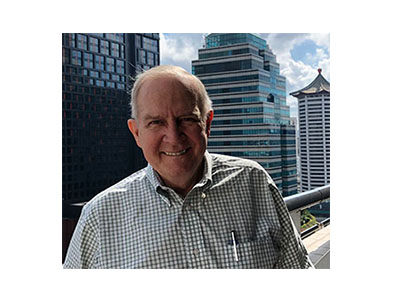 Email Jim at jim.thompson@ipulpmedia.com
The first step in the path to producing a quality product is the housekeeping in your facility. I know I sound like a broken record, but in truth, housekeeping is the first step in many actions in your mill or converting facility.
I have never seen quality products consistently produced in dirty or sloppy facilities. It is just not possible.
Housekeeping helps you with organization and visualization of your production and testing process. You can't see the product nor act on perturbations if conditions are untidy. It is just basic.
Think for a moment of restaurants. Do you eat in dirty restaurants? Do you look at a restaurants' sanitation scores? You may be making product that ends up in restaurants (but that is not the only reason to keep your facility to a high cleanliness standard).
How do you prepare your facility for customer visits? Does that involve an extraordinary amount of cleanup? Why don't you keep your facility that way all the time?
A marketing ploy you may wish to consider is private video monitors that your customers can access via a password. If you are confident enough in your processes and your housekeeping, it should be no problem to let your customers look at your facility 24/7. Caution: this is a huge step, needing full company buy-in from the top down, and likely with a run through the legal department, too.
It would be a bold step separating you from the competition. The first step might be to put video in your dry end quality lab. See how that goes for a couple of months before expanding it.
Quality is the job of every employee, and I am not just talking about the quality of the products you produce--I am talking about the entire process from feedstock to shipped and delivered product, as well as all the "paperwork" (electronic or digital) that goes with the order.
A place to start is Google Reviews...yes, you have Google Reviews, mostly from truck drivers, but informative, nevertheless. Find your facility on Google and look at these. One I reviewed had a 2.1 out of 5 stars, but the real shocker was in the comments. Another, with an average rating of 3.1 had some choice comments such as, "If it was humanly possible to leave this so-called business a review of zero stars I would do so ...I have never come across more incompetent, poorly trained people as inefficient or unprofessional in my adult life as the people employed at --------... Truly embarrassing to watch and a painful experience and waste of 8 hours of my life."
Would you buy product from a place like this? Your prospective customers may be making decisions based on this information.
So, I have given you two places to start with the improving the quality of your product. The first is housekeeping, the second is read your own Google Reviews.
Quality imparts safety and vice versa. Work on both.
Be safe and we will talk next week.
________
Other interesting stories: