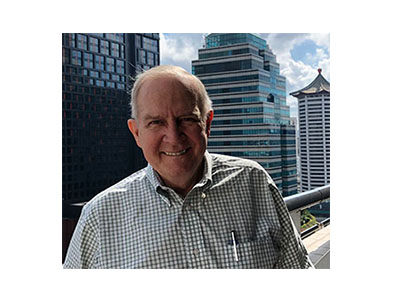 Email Jim at jthompson@ipulpmedia.com
This is supposed to be innovation and strategy month but up to this point, I have focused on innovation. Strategy is important, too, but strategy must be focused on solid science, statistics and mathematics.
I have seen many strategic initiatives fail over the years. That does not mean we should stop doing them, it means we should make sure our foundation was solid.
Over thirty years ago, there was a packaging company that thought they were going to be all things to all people, from individual portions through shipping cartons. This strategy failed, not because they could not produce all these items but because they missed the all-important sales function. At most of their prospects, especially the large ones, different specialists oversaw the different packaging needed. Specialists at individual packaging knew little or nothing about corrugate shipping containers and vice versa. Additionally, when this packaging company tried to recreate their sales force so that it could sell all things to all prospects, they failed miserably. If you have sold cereal boxes for twenty years, you may know little about how to sell corrugated shipping containers.
The same thing happens internally when one attempts to stretch people across several areas of responsibility and I don't care if it is maintenance workers you are attempting to retrain as multi-craft or document editors you want to use as salespeople part of the time. These stretches can be made, but only with excellent training, a transition budget twice what you thought it would be and a schedule from here to eternity. These changes do not happen overnight.
Strategic execution is perfect when it is theoretical and in your head. When it hits the unforgiving test of reality, it can fall apart. Most issues can be fixed with money (more training, more training time, more capital equipment). One cannot: reprogramming people to do things a different way. I am talking about mindset. Some people can just never make the change.
Short, unsolicited plug: I like the "Predictive Index" assessment in order to determine if folks can be changed. If you want to see what mine looks like, go to my LinkedIn. This test gives you good insight into what people can do.
People make the difference.
You must have a strategic plan. Hopefully, I am encouraging in this column. Just understand that a solid strategic plan that has a good chance of succeeding does not happen by chance.
We always have a strategy and strategic goals with our safety programs. If you are looking for success in a safety program, honestly assess how much time is spent on it. That will give you a clue and also give you a clue as to how much time you should spend on your other strategic plans.
Be safe and we will talk next week.
________
Other interesting stories: