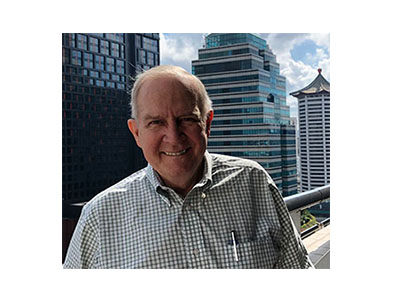 Email Jim at jim.thompson@ipulpmedia.com
No, this is not a retirement announcement. I am merely pointing out that we are done with energy for this month. We'll be back with more energy columns in December. If you haven't figured it out yet, Nip Impressions features energy two months per year--May and December.
Energy is that important. As I have said before, it has been important for my entire career and will be far into the future. The advent of the industrial age was made possible by energy (wind, hydro and coal). Energy that is not human or animal muscle energy is what makes the industrial age possible.
I was reminded of this just last week when I took my semi-annual sabbatical to visit my Mennonite friends in southern Ohio. They farm with horses. They strategically locate ponds and other items such that they use gravity to irrigate and so forth. There are only three uses of electricity in their daily lives--battery powered electric clocks, headlamps which they use to read in the evenings, and safety flashers on their horse drawn buggies. They do avail themselves of bus and train services and travel quite frequently to other like-minded communities and conferences.
It is wonderful in small doses. When I arrive, I turn off my phone and do not turn it on again until I leave, in this case 4 ½ days. Time slows down. There is time to think.
A time without energy sources and all the trappings these bring is refreshing for me.
But back to the headline this week. "'til we meet again" is an admonishment to you to not take your focus off your energy uses between now and our next energy columns in December. There are lots of energy difficulties, but that also means there are lots of energy saving opportunities, too.
I think the most insidious problem is we add energy consumers incrementally in our mills, thinking that "using just a little more" won't hurt. Those increments add up. It would be an interesting exercise to look at, on a per ton basis, the consumption of energy in a mill of a given grade now versus fifty years ago. Despite many innovations in our processes, I'll hazard a guess that usage is up per unit of production because it is so easy to add energy consumers.
So, watch your energy consumption continuously. I am sure we will have more developments by December.
Be safe and we will talk next week--about procurement, the topic for June.
________
Other interesting stories: