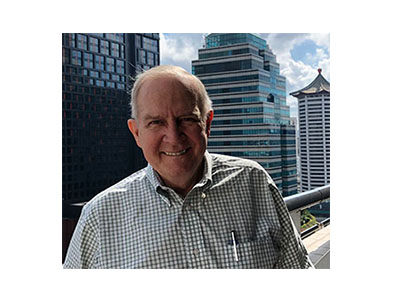 Email Jim at jim.thompson@ipulpmedia.com
I hate boneyards. These piles of junk provide a false sense of security, causing clueless managers to think there is something there that can get them out of a maintenance jam. I haven't kept track, but my perception is that boneyards in my past caused far more problems than they cured.
I worked with a mill one time which had a cynical and derisive canard about their boneyard. As they went out and got some piece of junk and installed it in the vain hope it would fix their problem, their question was, "Has it been on the 'healing shelf' long enough?" As if installing something put in a boneyard broken should be enough--if it spent enough time on the "healing shelf" it should be just fine to reinstall.
I say if it is too broken to be in the machine it is too broken to be in the junk pile out back. In some mills you will see rows of old screen baskets. Tell me this--if it wasn't working when you took it out, why on earth would you ever reinstall it?
There are exceptions, but they are few and far between.
First, if you take out an old system and there is a good quantity of straight stainless-steel pipe, cut it out of the encumbering elbows, tees and other deleterious material. Clean it up and properly store it on racks, not down in the mud. But--you must do it now, not sometime in the future.
Same with small tanks, such as day tanks, made of stainless or plastic. Clean them up and store them in a fashion that they cannot collect rainwater or allow vermin inside.
Those old screen baskets...scrap them. Get new screen baskets on order so you have them when needed (and place the new ones, in their crates [after you have carefully opened and assured yourself that you were sent what was ordered], in a nice, dry indoor place). Management slow about ordering these? Document the day you requested it be ordered and when they come running out to the machine because you are down for lack of screen baskets, show them the diary you have kept of their actions. You may get fired, but you will get fired with a smile on your face.
One thing you never, ever keep under any circumstances...electronic widgets with relays, an on-board computer and so forth. Instrumentation specialists love to keep this stuff. They think they are being frugal because new replacements are so darn expensive. That is fool's gold. Misdiagnose a bench repair of one of these items and it could cost you another three to ten hours of downtime. New on shelf is far cheaper than such a disaster.
The maintenance crowd likely brought the propensity to save all this junk from home, for at home they do the same thing. However, at home, their time to fix broken items is free and the result of reinstalling a less than perfect part is not going to result in $30,000 per hour of downtime. Big difference.
Maintenance managers, thinking about changing jobs? If you believe in what I wrote here, take it to your job interview and make it a condition of your employment. Get started on the right foot.
For safety this week, if you install old junk and an accident is attributed to it, better check your liability and worker's compensation insurance policy. It just may be you are not covered.
Be safe and we will talk next week.
Maintenance Month Platinum Sponsor: RMR Mechanical: We perform as planned! Visit us at http://rmrmechanical.com/
________
Other interesting stories: