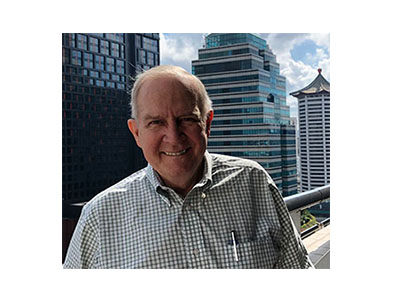 Email Jim at jthompson@ipulpmedia.com
Friend of mine recently told me a story. It went like this. Decades ago, when he was first hired by a major company in this industry, his boss sat him down and said, "We have your salary wrong."
This was a startling revelation. The boss went on, "When we hire young folks like you, we slot you into the system based on lots of studies and identifying attributes. But it is all just a guess. For sure, what you are worth is not reflected in your salary right now, for we are just not that smart."
"In a few months, we'll have a better idea of what you are worth. We may be overpaying you or underpaying you now, but the truth will come out in time. The chances are very high that we don't have it right at the moment. If we are overpaying you, we'll work with you for a while, but the day may come when we must part company. If we are underpaying you, promotions, when available, will be your clue that we were doing that."
Now, all of us think we are underpaid, unless we have a real self-worth problem. However, have you ever heard a better indication of what management thinks you are worth? Of course, management counts, because they have the tools to change one's paycheck.
If you are wanting a reality check, you may wish to assess, on your own behalf, what I have just reported. If your career and/or your paycheck has not advanced as you anticipated, it may be time to look at yourself, not others to determine the problem. You may need help with this--if you have a mentor, talk to them in frank manner about these issues.
One of the biggest problems I've noticed in life is how much we lie to ourselves. We may be as honest as they come when it comes to dealing with other people, but even the most honest lie to themselves. This area of worth in our careers is one of the hot spots of lying to one's self.
Sit down some place, quiet by yourself. Clear your mind, think about your career. Assess your worth compared to how the organization that employs you does (you may have to pull out your paycheck advice document to really understand this).
Move slowly on changes, but make sure you move. You can make mistakes in this exercise if you are not careful. I once knew a staff person in a local unemployment office. He said a lady came in, said she had quit her job and needed a better one. He asked her what she was making, and she told him. He had to tell her that she had just quit the best job in the county for experience and education. The bad news was she was already at her peak salary.
Which brings up a final point. What you are worth has nothing to do with what you spend. These are two entirely disconnected matters. If you have more month than you have pay, I suggest that you take the Dave Ramsey or some other such financial planning course. Get this matter correct and then you can really work on what your worth is and assess what you should do about it.
These are sensitive subjects and you should be careful in your assessment of them. Just as careful as you are with your safety practices. You are careful with your safety practices, aren't you?
Be safe and we will talk next week.
________
Other interesting stories: