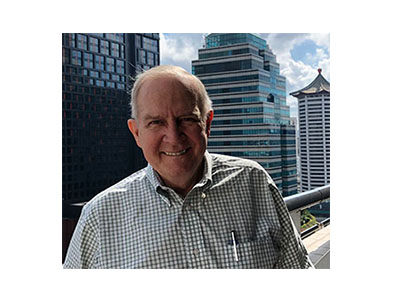 Email Jim at jim.thompson@ipulpmedia.com
We started off this month talking about obsolete equipment and processes left in place. This is not what I am talking about now.
Here, I am talking largely about installed spares.
Installed spares are expensive. Not only is there a piece of equipment, but there is also a foundation and likely piping and electrical connections. Taken to its extreme, one would just install a complete spare paper machine. At this point, it seems silly to us all and we can understand the folly of installed spares.
Installed spares also promote bad habits. Often the spare wears to the point of replacement but does it get replaced? NO. Operations switches to the spare and it is run to failure.
In this case, the cost of the spare, plus the real estate it occupies, were incurred. At the end of the day, although it may have gotten the mill a bit more running time, an unplanned failure still occurred.
Remember my famous case of the multiple boiler feedwater pumps? We had pumps and spares, yet all failed and we brought the mill down on the coldest day of the year.
There are other dangers lurking with spares as well. If your spare has an electrical connection, it can have a short, causing at minimum a disruption and at the extremis causing a catastrophic fire.
Liquid connections to spares can cause spills and floods.
Installed spares can cause a trip hazard for people and motive equipment.
Installed spares not in the original design can limit access to other critical machinery.
In the worst case, your installed spare can lead to environmental issues. In old mills there are transformers loaded with PCB laden oil. These are expensive to remove. If spare transformers were installed, these were a needless liability. Similar liabilities can occur with other devices.
So, let's review what we have discussed this maintenance month:
Get rid of obsolete equipment and processes.

Properly lubricate everything. Condition based lubrication is best and I recommend failureprevention.com.
Select materials and finish them to the latest specifications. I recommend you visit ampp.org.

Installed spares are a no-no. Don't do it.
Be safe and we will talk next week.
March Maintenance Platinum Sponsor: RMR Mechanical - We perform as planned! 770-205-9646
________
Other interesting stories: