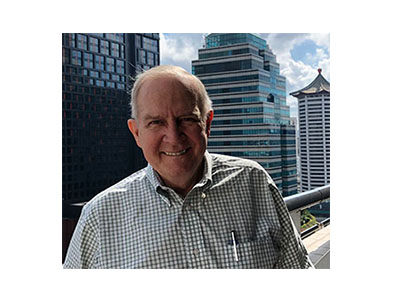 Email Jim at jim.thompson@ipulpmedia.com
I don't think this is a one size fits all question as you look at your marketing going forward. Some customers will be interested in your energy usage, others will be interested in what your products can do to save them costs in their manufacturing and logistics schemes. Please note that in all scenarios in this column, I will be talking primarily about business-to-business sales, not business to consumers.
We have been through the phase of returnable and reusable plastic totes for intra and inter business transfers. The famous case of Blue Bell Ice Cream in Texas was the last nail in the coffin on that idea, at least when it comes to totes that can grow bacteria.
The beauty of the corrugated container is that once it is used, it is fungible. It can be recycled where its useful life ends, thus subject to remanufacturing and ready for a new use. Hence a refrigerator can be made and packaged in the Midwest, sold in the deep South, with its packaging starting a new life there. This is energy savings versus sending that empty box back to the Midwest to encase another refrigerator.
I think the ubiquitous intermodal shipping containers, sometimes called a "conex" offers some intriguing possibilities. Made of steel, these are the ultimate container which, when used, may end up stacked in a pile in places such as the lots full of these things in New Jersey, just outside New York City.
What if these could be made of corrugated? There have been many steel and wood applications in my lifetime that have gone to corrugated or other materials. Is it possible to make a "conex" out of containerboard? What would it look like? What would it weigh? What changes would be needed in the logistics handling equipment to make it work? How would one value its recyclability as compared to returnability?
In the world of smaller items, is anyone calculating the value of corrugated containers vs. the value of the goods they carry? How would one calculate this and mix it into an overall energy usage calculation?
What it seems to me that we need is a standard way to measure the energy input costs to land items at the ultimate consumer of those items (in this case, either business or retail). When we start measuring this in a standardized way, we can begin to understand the real energy cost of everything we consume.
Without standardized measurement, we are just guessing when we talk about energy costs. Look for more to come from standards bodies; this will be as hard to sort out as the question, "what is green energy?"
Be safe we will talk next week.
________
Other interesting stories: