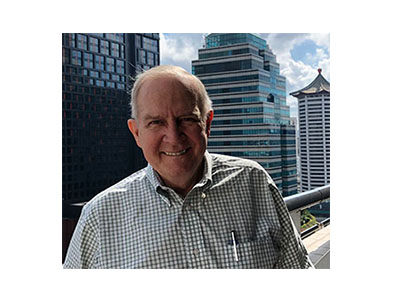 Email Jim at jim.thompson@ipulpmedia.com
Over the years, I have talked about this miserable old mill that I worked at long ago. When I was young, when I had a choice, I always ran towards opportunities that had lots of problems. My philosophy was that situations in trouble were the best way to advance your career. I have never been interested in career safety, it is boring and leads to complacency.
So, I end up at this mill, in the prime of my career. It is large, ancient and a mess. I got myself in there as one of the senior managers, in charge of power & utilities, the technical department and maintenance for the entire site, which included a large carton plant as well as three ancient paper machines.
Everything was falling down around us. Unscheduled downtime on the paper machines and the printing presses was atrocious. The place was a fire drill, 24/7. The site had not made a profit in twenty-five years and the only thing that had kept it running was the environmental liabilities were so great the corporation did not want to shut it down.
It took the new management team, of which I was just one member, about a year to straighten the place out and get it on an even footing. On the machines, I took a down day (or wash up day, if you prefer) every three weeks in rotation. So that meant every Thursday, we had one of the machines down for maintenance. The old timers had never heard of such a thing.
Morale improved, as folks saw we were investing in the place. Oh, we took a lot of heat for this with corporate, and I still am grateful for our site vice president for taking the heat for that and keeping the maintenance dollars flowing. It probably helped that he was an experienced naval officer and knew the importance of well-maintained equipment.
But say all the above to say this...at the end of the day, the overarching issue was lubrication. Of all the equipment that was worn out and causing us downtime, its failure could, most of the time, be attributed to a lack of lubrication. Once we repaired it and started liberally lubricating it, the unscheduled downtime virtually stopped.
If your facility is experiencing unscheduled maintenance, start looking at the rotating machinery. Dig a little deeper and look at the bearings, gear trains and so forth and how they are lubricated. In this month's series, I have been giving you some insight into matters with some videos. I invite you to look at the first few minutes of this video of a vintage sawmill. Note the gentleman with an oil can. Sometimes it is as simple as this.
Can we say lubrication can be a contributor to better safety? I think we can. A facility that is running smoothly is a facility that has eliminated at least one source of catastrophe.
Be safe and we will talk next week.
March Maintenance Platinum Sponsor: RMR Mechanical - We perform as planned! 770-205-9646
________
Other interesting stories: