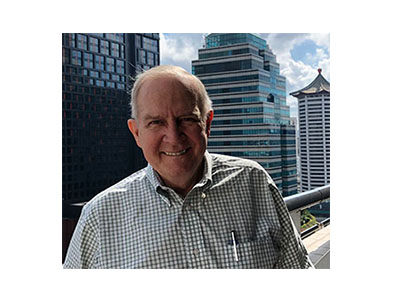 Email Jim at jim.thompson@ipulpmedia.com
There has been a vast improvement in the selection of materials for new capital projects during my 53-year career. There are new materials, upgrades to old materials and a general view of specifying materials more suitable for the application now than in prior decades.
If you have read me for any length of time, you know I like galvanized steel for all structural components (indoors and out) and stainless for nearly everything else where appropriate in pulp and paper mills. Granted, there a bleach plants constructed of titanium, but those are more the exception than the rule.
I like plastic, too. CPVC pipe, FRP tanks are your friend.
Back when I started, everything was mild steel. We painted it, we painted it again and then we painted it some more. It still corroded. Cathodic protection has helped and is a great system, where appropriate.
In recent years, the standards folks related to surface preparation and finishing have merged into one organization: AMPP, The Association for Materials Protection and Performance (www.ampp.org). Currently, they are producing new standards at a record pace. The demand is high and the new offerings of paintings and coatings are in abundance.
So, this is one area where I can complement both materials manufacturers and capital budget managers. We seem to be coming to the realization that properly specified materials and finishes will pay huge dividends in maintenance down the road.
The other condition that improves with better materials is this. When we have to replace corroded or worn out materials in situ, it is seldom that the repair will meet the original dimensional tolerances and other specifications. This leads to high speed equipment not working as intended and possibly the need to make a repair again in a short period of time. Both costly options.
Further, I want to challenge you to move to plastic-based materials where you can. I mentioned these briefly above, but let's delve a bit further. Materials such as fiberglass have been used for a long time for repairs in the bleach plant and for day tanks and other small tankage.
I don't understand why all atmospheric oil pressure systems and not made of an oil resistant plastic. These are usually in a protected area not subject to mechanical abuse. While stainless is fine for these applications (much better than mild steel), the cost of stainless in such an application needs to be questioned.
If you are a specifier of materials as a project engineer or equipment designer, I challenge you to take a hard look at selection of materials. It just may be that improvements are possible, perhaps lowering initial costs or vastly improving the maintenance experience.
Be safe and we will talk next week.
March Maintenance Platinum Sponsor: RMR Mechanical - We perform as planned! 770-205-9646
________
Other interesting stories: