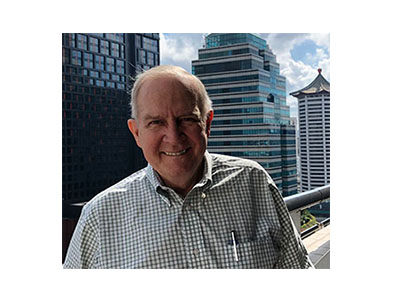 Email Jim at jim.thompson@ipulpmedia.com
Foolishly, back in the early days of personal computers (my business bought its first one in December of 1979), I thought we would buy these things, plug them in, and that would be the end of the story. They would just run from then on. Well, we have all learned that is not exactly how it works.
In the ensuing 42 years, we have built vast departments of IT professionals to coddle these machines. In the early '90's, the Internet came along and the IT staff grew and grew. For users, this department often seems unaccountable and on its own timeline.
Risking raising the hackles of the IT department, this writer thinks it is time to fold IT into maintenance, for that is what it often is. IT should be held accountable for downtime, just like regular maintenance. Downtime should be broken into scheduled and unscheduled, just like regular maintenance and KPI's should be kept on it.
Recently, one major company in our industry experienced a ransomware attack. Within two months, the CEO suddenly retired. Coincidence perhaps, but who on the outside knows? Yet I would hope a lot of managers were invited to leave the corporate IT department before the CEO's sudden departure.
It is going to take a cultural change in most companies to move the IT department into thinking like the regular maintenance department. IT has often been hidden behind closed doors, with "authorized personnel only" placards all over the place. I have seen IT people, not everywhere, but often enough, treated with kid gloves when it comes to bearing the slings and arrows of the daily business experience.
Back in the day, computer control, computations and process oversight started out as a nice to have, interesting experiment, and an exciting new gadget. We are long past that point in time. Computer integration is complete and is as vital to our business as headboxes and dryer cans.
IT often seems to want a box around their area of responsibility. I do, too--but I want it to be a much bigger box than they do. IT should be in control of not only their equipment, but the environment it sits in--temperature, humidity and corrosion should be their problems and they should plan for and control these matters.
And of course, the outside threats such as ransomware, dependable power supplies and so forth belong to IT. My vision is if it involves electrons bouncing around to record or do things, it belongs to IT. Keeping those electrons happy and behaving as expected is their responsibility completely, without excuse and measured within mutually agreed parameters.
When the machine is down and maintenance is called, the arriving team should be a group of three--mechanical, electrical and IT. It should not take a second call to have IT arrive at the scene of the issue. If IT's appearance has the attitude of a fire department, it is arriving too late and failing at its job. As they say on the links, play "ready golf."
I am sure you have an opinion as I do. Love to hear from you on this topic this week. Jim.thompson@ipulpmedia.com.
For safety this week, go buy your favorite IT person a cup of coffee and ask them what they see as their safety role in your organization. I suspect the answer will surprise you.
Be safe and we will talk next week.
Maintenance Month Platinum Sponsor: RMR Mechanical: We perform as planned! Visit us at http://rmrmechanical.com/
________
Other interesting stories: