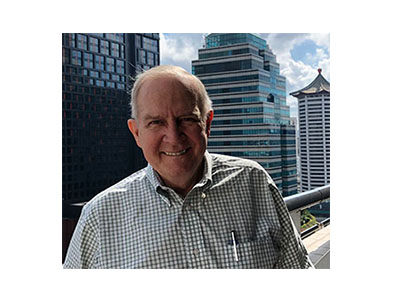 Email Jim at jim.thompson@ipulpmedia.com
As I mentioned last week, power and energy are very hot topics today, but you did not need me to tell you this.
What I find interesting is this, also a repeat from earlier time--power and energy have been hot topics for my entire career, going back to 1970. There seems to be a bottomless well of efficiency improvements and new ideas in this area continuously.
One of the latest ideas is to mix hydrogen with natural gas. Researchers are working on ways to do this and determining what is the maximum amount of hydrogen that can be added without affecting burners and other devices customarily burning natural gas. Of course, the rest of this idea is how to produce the hydrogen.
What concerns me today is that we seem to be more interested in the form of energy rather than its efficiency or cost. Energy has taken on somewhat of an "identity politics" persona.
In earlier days, it was security of supply and efficiency. Today it is products of combustion that seems to garner the attention. However, this is a bit of a problem, for to have, say, hydrogen as a fuel, you are going to have to manufacture it. Manufacturing it is not necessarily clean or efficient, and then there is the safety issue. Hydrogen has a propensity to combust quickly (read: out of control).
The general population views energy at the retail level. If you are not involved in the energy issues, you have no idea of the "dirty" activities that go on behind the scenes.
Yet, I think in time, all the issues will become exposed, from the mining and extraction to the retail visibility. It is just a matter of time. Hence, to be good stewards of our company's funds, it is our jobs as managers to look behind the curtain and propose solutions that are the best clean technology from beginning to end. That is not easy, for we don't have all the data at our fingertips to make such projections yet.
Further, what we think is clean and efficient today may be proven dirty tomorrow. We need to realize we are on a continuum of improvements and what may look like perfection today may only be one step down the path.
In summary, if the last fifty years have been about security of supply and efficiency, it looks like we are now into the energy identity phase.
Be safe and we will talk next week.
________
Other interesting stories: