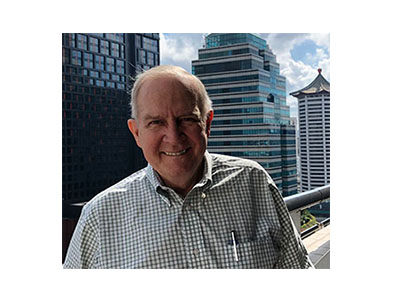 Email Jim at jthompson@ipulpmedia.com
I strongly suspect this observation has always gone along with becoming a septuagenarian, but I am not sure, having not been one before. Yet when I was younger, it seemed as though older employees around me were always griping about the younger generations (lazy, did not know what they were doing, caused a lot of rework and so forth).
Well, this septuagenarian has some of the same feelings. I note at the same time that customer and competitive driven demands of our products dictate higher and higher quality levels.
I heard it explained this way once. Speed and quality in food service is a pace set by the big fast-food chains. At one time, McDonald's was the standard; I suspect today it is Chick-fil-A. The important point, however, was that no matter what the consumer buys, if they can subconsciously link quality and service to one of these fast-food experts, they will do so.
Does this mean our paper, paperboard, tissue and sanitary products must meet the same quality standard? Yes, it does. Whether it is a roll of toilet paper or a (now rare) print magazine, the consumer expects high quality every time. This includes no visible splices, print always on color, no marks left by the manufacturing machinery.
But if young employees do not have a sense of quality about their work, how do we achieve this in our products? There are two paths to explore when thinking about this.
One is training and the other is technology. Consider this--the fast-food companies often hire entry level people. These are young people who may have bad habits when it comes to quality in their work. Yet, after a brief time on the job, they manage to produce a high-quality product quickly. This is done with careful training and motivational exercises. There are reward systems involved, too.
I was staying at the Hampton Inn in Perry, Florida a few years ago, maybe enough years ago that Procter & Gamble (Buckeye Cellulose Division) still owned the pulp mill there. As I was getting settled in my room, I noticed a gentleman taking a trash bag across the lot to the dumpster. In a few minutes, I went down to the lobby for their evening hospitality soiree. I noticed two things there. First, there were a couple of big crystal trophies prominently displayed and second, that same gentleman was now serving food.
I asked him, "Are you one of the owners?" He said he was and asked me how I figured that out. I told him the trash hauling and what he was doing at the moment made me put two and two together. Then I asked about the trophies. He said they were awarded annually to the top Hampton Inn in the entire Hilton Hampton Inn chain. This Hampton Inn had won this honor every year since they had been open, including the first year. Further discussion revealed they had a very detailed plan to train their employees, motivate them and then follow-up. He further added that it drove the rest of the franchisee owners crazy that this little Hampton Inn in this little out of the way town "got it."
The second item, today's technology, can help with improving quality, but I don't think it will ever compete with training and motivating our employees. It is not a crutch that makes up for poor human performance.
It is just like safety. All the safety equipment in the world can not protect the employee that is not thinking about safety.
Be safe and we will talk next week.
________
Other interesting stories: