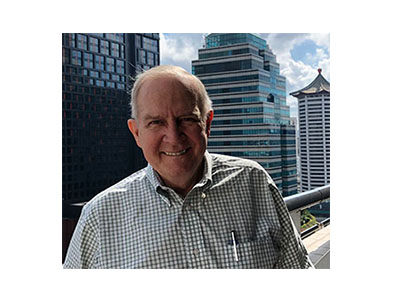 Email Jim at jim.thompson@ipulpmedia.com
I recently started a speech with this story: On September 17 - 20, 1958, the international contour plowing contest was held in Adams County Ohio. I used that topic for the winner of that contest had a son sitting in my audience. But I went on to say, this was one of the many events of the era that launched environmental awareness. This contest was the application of principles learned, through universities, to mitigate runoff from hilly fields.
In the environmental explorations of that era, people were sincerely trying to learn how to treat the land better. The "Dust Bowl" of the thirties was not so far in the past. The country still had a significant small farm agricultural base. Probably most important of all, careers, institutional departments, government agencies and non-profits had not yet coalesced around the nascent environmental movement (the formation of Greenpeace was still thirteen years in the future).
In other words, the establishment of career tracks and the opportunity to turn environmentalism into real money had not yet manifested itself. City folks, often ignorant of rural ways, had not yet been exposed to myriad channels of specialized television and internet coverage, each one vying to outdo the others to capture a paying audience.
According to IBISWorld.com, as of 2023, there are 158,376 people involved in environmental consulting in the United States alone, a number that has increased on the average 3.2% per year since 2018. To a large extent, this does not include educators, government researchers and bureaucrats, or specialists in the media industry.
According to the same source, IBISWorld.com, as of 2023, US paper mills employ 43,556 people and this has been declining at a rate of 4% since 2018. There were about 65,000 paper mill employees in 2014.
If you are feeling outnumbered, your thinking is on target.
Back in the 1990's mills, for a while, set up hotlines for their neighbors to call if they were concerned about some sort of emission from the mill. I did a bit of consulting with the people answering the phones. They were typically young environmental process engineers.
We would role play. I would be the neighbor calling up to complain about an odor in the air or a color in the creek. The young process engineer would proudly answer with a chemical formula or two and assure the caller that there was nothing to worry about.
Wrong! You can't assume that neighbor knows anything about chemistry. The mill person might as well have told them the mill was radioactive and about to reach critical mass. This is not the way to deal with your neighbors.
Conditions should not be us and them, but that is what they have become.
My solution? At this point, you have no choice but to be absolutely transparent to your local neighbors and be cautious of the traveling rabble-rousers.
This situation is no fault but our own. There was a time when we controlled the agenda, but we let it get away from us.
The battle for scientific reasoning has been lost.
Be safe and we will talk next week.
________
Other interesting stories: