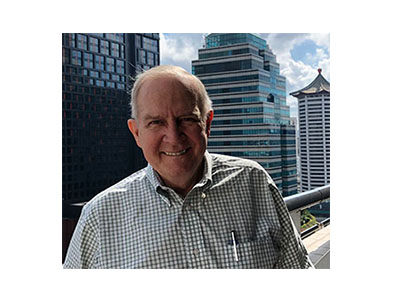 Email Jim at jim.thompson@ipulpmedia.com
Is there anything left to be said about maintenance that I have not already said in the last twenty years of writing this column? Yes, there is always something to be said about maintenance.
We have more tools, monitoring devices, tracking systems, more than we have ever had before, yet we still have unscheduled maintenance above the levels that should be acceptable in most mills.
What should be our standard for maintenance? May I suggest the airline industry? Catastrophic failures are, for all intents and purposes, nil in the airline industry. Why are we not operating at the level of that industry? Is it because we accept failures, including health and safety failures, at appalling levels (for health and safety failures in real time in our industry, may I suggest a look at our 2021 track record or perhaps our 2020 track record)? Keep in mind, this is just the headline grabbing issues, many do not rise to this level.
Like many issues discussed here, our malaise promulgates the idea "we've always done it that way" and we pat ourselves on the back for making tiny, incremental gains.
Several years ago, when nearly all grades were enjoying robust sales, industry leaders gathered experts to convince insurance and regulatory officials that recovery boilers could actually go 18 months, not 12 months, between major outages. Would they have said that if backlogs had not been at record levels? I'll let you answer that for yourselves. It was not that workarounds could not be developed allowing recovery boilers to take their normal outages, it was simply a matter of profit.
There is no bigger champion of capitalism and making a profit than your writer. After all, my slogan for years has been that the most important task is "spinning the invoice printer."
Yet, shortcuts on maintenance, at any level, in the long run, causes one's invoice printer to stumble. From a human psyche standpoint, this is understandable, after all, "it hasn't broken yet." This is the same as the fellow who jumped out the window of a fifty-story building saying, "no problems so far."
In this day and age, most large companies are bending over backwards and spending untoward sums trying to get their social message right, internally and with their customers. This is fine and necessary. Would they spend for maintenance with the same abandon they spend on these issues.
Maintenance expenditures lead to a faster spinning invoice printer, no doubt about it.
For safety this week, maintenance leads to fewer accidents, a paradigm proved time and again.
Be safe and we will talk next week.
Maintenance Month Platinum Sponsor: RMR Mechanical: We perform as planned! Visit us at http://rmrmechanical.com/
________
Other interesting stories: