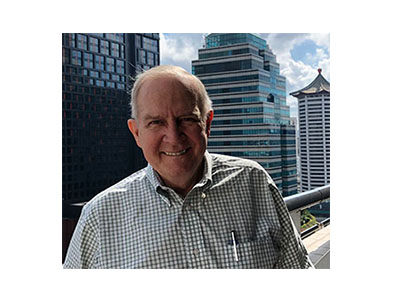 Email Jim at jim.thompson@ipulpmedia.com
Capital project budgets suffer from "first number uttered" syndrome. Whatever project cost number gets to the executive suite first is the one that every decision hangs on. That number may arrive from a back of the envelope exercise, an article read in a trade publication, or some other unresearched source.
The corollary to "first number uttered" is, "surely we can beat competitor x's reported costs."
More projects have been doomed by these kinds of thinking than any other I have ever known, and remember, we're talking about my fifty-three-year career here.
Such thinking is certainly susceptible to misinterpretation in times of high inflation like we are in now. Numbers two years old, perhaps even one year old, are out the window in the world of 2023.
I know of at least one project right now that has been FEL-2 (Front End Loading, Phase-2) staged and has been frozen in place by mid-level management terrified to take it higher. I know of at least one like this from last year that died on the vine.
In both cases, the "first number uttered" started with a "5" when it should have started with an "8." In times like these, when a "first number uttered" gets a little age on it, obsolescence is swift and fast.
The foolishness around beating a competitor's team requires that same analysis one has in sports. You can't just compete with another team because you think you can. Skill sets and experience must be compared line for line. And then there still can be extraneous failures.
In my career, there is only one time that I saw a "first number uttered" budget be held and even it required successfully prevailing in a monstrous lawsuit that bankrupted one of the contractors. It was under special circumstances. In this case, inflation was so bad that the machinery suppliers were starving to death. Almost universally, in every aspect of unit operations, they were offering prices without any profit built into them--they were just trying to keep the costs of their shops and their key employees covered during the dismal conditions of the time. Additionally, my boss was the best negotiator I ever witnessed. He literally made every supplier on the project start at $0 and come up from there. It was beautiful to watch.
Perhaps you know the old saying, "the person in a hurry always loses in negotiations." I can tell you my boss was never in a hurry. Each negotiation was like watching paint dry and it was beautiful.
He also had the habit of leaving a few goodies out of the negotiations and asking for them just about the time all were ready to sign the contract. Many things got thrown into the various contracts at the last minute for free this way.
Unusual times and an extraordinarily skilled negotiator. Assume you have neither of these.
So, I have gone on for a bit and have not supplied you with a solution to the "first numbered uttered" problem. Sorry, I don't have one for those of you already in the process of executing a project.
Yet, I will leave you with this wisdom. Stake your ground and fight for the right number early, even if it costs you your job. Foolishly adopting the "first numbered uttered" will likely cost you your job eventually, so you might as well take your medicine now, move on, and eliminate two years or more of sleepless nights.
Be safe and we will talk next week.
________
Other interesting stories: