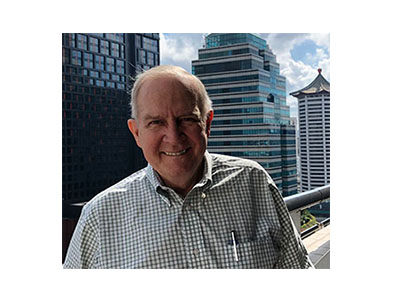 Email Jim at jim.thompson@ipulpmedia.com
With experience, one can walk on to an operating floor and determine which faction, operations or maintenance, had the larger influence in a paper mill's design. It is really quite easy.
The first giveaway is the width of the operating, or tending, aisle versus the drive aisle. Width is far more expensive than length, both in paper machine halls and automobiles. Width is expensive because wider extends the whole length, the longest dimension. Back in the 1970's, American Motors, now defunct, made a compact car as wide as a large car. It was called the Pacer, and at the time, automotive editors commented that they had made it large in the most expensive dimension.
Make a 300-foot-long paper machine hall one foot wider and you just added 300 square feet to the basement and operating floor, but more than that, you added the concomitant volume. Make a 60-foot-wide paper machine building one foot longer, and you only added 60 square feet.
I know of one company that makes their paper machine buildings a bit narrower, but they take it off the tending side, making sure the drive aisle is generously wide. And this makes sense--on any given washup day, it is more likely that maintenance, or drive side, activities will be more congested than tending side activities.
Other clues are maintenance elevators and maintenance shop locations. Operations tends to use hatchways to bring up wires, felts and so forth, for they won't fit on an elevator.
What I prefer, although seldom seen, is a ramp like one that used to be seen on what were called "side hill barns" back on the farm. Once built, it requires no maintenance and allows easy access to operating levels. The inverse, which works fairly well, as far as maintenance access is concerned, is to sink the basement into the ground thus putting the operating floor level to the grade. I have seen one of these built in the last thirty years, and it does have problems--the ramp to the basement, which is internal to the building can get slick. Generally, however, it works just fine.
Lighting is the other issue that is sometimes skimpy. For goodness sakes, give everyone plenty of lights to see they equipment. Be a little more generous with maintenance only environments. The ability to dial in a motor alignment, even with all the fancy tools available today, still requires great lighting. Lighting just may allow pump motors to last longer. I've not seen a study on this, but I would not be surprised if it is not true that pumps will last longer if the installers can clearly see what they are doing. It just makes common sense.
Whether you are about to build a mill, though, or your mill is forty years old, it is appropriate to step back once in a while and have maintenance and mill leadership discuss access and aids that will help them do their jobs better. You might be surprised the outcome if you step back and take a look at these matters once in a while. In the form of a shameless plug, I have thought about this a lot and would be delighted to come to your mill and facilitate a discussion on these matters. You know how to reach me.
For safety this week, access usually improves the safety environment. This access can pay real dividends apparent in your safety record.
Be safe and we will talk next week.
Maintenance Month Platinum Sponsor: RMR Mechanical: We perform as planned! Visit us at http://rmrmechanical.com/
________
Other interesting stories: