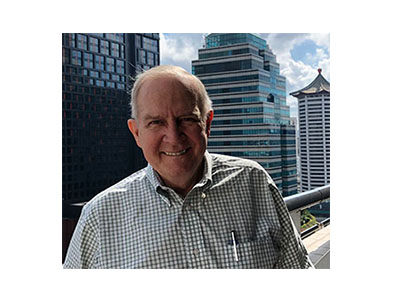 Email Jim at jim.thompson@ipulpmedia.com
The purchasing department is an area of great opportunities. It is also a place where all the profits of the mill can be dribbled away, and a potential source of grossly unimaginable corruption.
The purchasing department must be carefully managed.
The purchasing department is a river of money, likely the biggest river of money in the company (depending on the configuration, it competes with the payroll as being the largest department, financially).
Let's think of it from the profitability end of the business and assume that the costs of the business are equally divided between the purchasing department and the payroll.
Further assume that profitability is expressed as 10% of the gross margin of the business.
This means, in a 31-day month, the mill must operate, in round numbers, 27.9 days in order to pay the bills. The gross profit is only the last 3 days, 2 hours and 24 minutes of the month.
Now, if the purchasing department can find ways to cut the costs of purchased goods and services by 5% while receiving the same quality and timely deliveries as before, the gross profit becomes the last 3 days, 19 hours and 12 minutes of the month.
However, if the purchasing department buys inferior wires, for instance, that have to be cut off, even once month, they have likely decreased the profitability from our 3 days, 2 hours and 24 minutes to 2 days, 41 minutes.
The effect of buying cheap goods and services may easily outweigh buying the best quality, all else being equal. Yet we are always pounding on the purchasing department to reduce costs.
Keep in mind, sales folks are always motivated to get your business and hence, if they can find a way to cut their prices and keep their own margins they will always do that. For them the sale is first, they will gloss over the failures later. Further, they know most purchasing departments will buy on price for they have very few tools to use to measure quality.
Of course, they will use their past experience to buy the correct quality, providing the mill gives them the feedback. I suspect the purchasing department would not take kindly to being called at 2 am on a Sunday to be told that wire they bought had to be cut off within hours of its installation, but that is one way to give them memorable feedback on their decisions.
Now, all I have said here is purely hypothetical and descriptive of an ideal world. You don't live in an ideal world, so the effect of purchasing on your gross hours of profitability per month is clearly obfuscated. Nevertheless, this is a good place to start when thinking about purchasing opportunities.
Be safe and we will talk next week.
________
Other interesting stories: