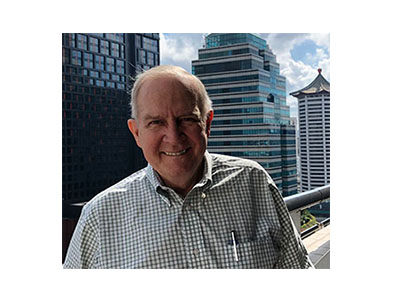 Email Jim at jthompson@ipulpmedia.com
I belong to a couple of old car groups on Facebook. Every week or so, some folks get into mild arguments concerning the quality of automobiles. The argument always goes the same--the cars of the '50's and '60's were much better than the cars of today. Are you kidding me? The cars of today are fantastic and, for all their gee-whiz features, cheap. A $3,500 car in 1965 would cost nearly $29,000 today. For that kind of money today you can get a car with better safety protection, air conditioning, lane control assist and so forth. I know, because I bought one for that kind of money last year.
Same with paper. The paper, any grade, of 50 years ago was nothing compared to the paper of today. On a constant cost basis, today's paper is very, very inexpensive.
As an industry, we have done extensive research over the last 50 years, thanks to our expanding university systems and our suppliers' research. Of course, don't forget the producing companies themselves, competitively they have worked hard to gain an edge.
Research is just part of the story, however. Online measurement and control systems today mean that once we design a purpose driven paper grade, we can now make it and make it consistently. Quality control parameters that we measured three times per reel, after they were made, in 1980, are now measured continuously and cause adjustments to be made to the process just as quickly.
In the 1970s, in tissue, we were gaining an upper hand on our competitors with research and patents. The patents have run out, now everyone can make what only a few could in those days. However, the product can be made more consistently today at higher speeds than ever before.
A converting room, box plant or printing plant today is barely recognizable if the last time you walked into one was 1978. The measurement, controls and speeds exceed anything dreamed of in those days.
What's next? Industry 4.0 is coming at us full bore. Industry 4.0 is moving control and measurement from a localized activity to a company wide system allowing specialists located anywhere to consult with processes located anywhere and affect them, for the good, in real time.
What is coming beyond that? Customers setting parameters themselves in real time. The fire wall or inhibitor, depending on how you look at it, is this thing called the purchase order. Even the now universally electronic purchase order is prohibiting converting, box making and printing customers from getting exactly what they want. It is a bump in the road.
The day is coming when with the aid of applications created by the basic paper manufacturers, the end users will order their paper directly from the paper machine, made to their own unique specifications. This step is inevitable when we shed the traditional systems completely and quit just automating discrete pieces but look at the consumer chain holistically.
After all, you can custom order your car exactly to your own specifications these days online, never seeing a showroom. Paper will be ordered the same way.
For safety this week, remember this. Automation makes us safer, but the best safety system still sits between your ears.
Be safe and we will talk next week.
________
Other interesting stories: