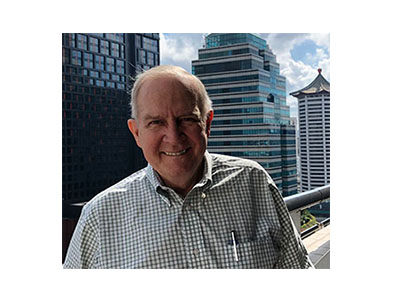 Email Jim at jim.thompson@ipulpmedia.com
We can't start talking about purchasing without talking about corruption. This is my 54th June in industry, and I wish I could tell you that corruption in purchasing has diminished over this period, but I can't. One bright spot I know is a mill in Texas where a new purchasing agent eliminated all hats, pens, calendars, meals...any freebies provided by the vendors and suppliers.
Sounds harsh? Once the camel gets its nose under the tent, there is no stopping.
You can write a rebuttal to me if you like, but consistently over the years, the most corruption seems to have come from those who supply liquid and granular additives and inks to the industry. The reason I say this is that mill people tell me about such stories without solicitation. They are frequent and involve lots of money.
If the material provided is opaque, that is not obviously seen in your product, it is ripe for problems. Add to that the vendor's technical expert who is either full time at your mill or just services two or three mills, and you may have big problems. I have even heard cases of these technicians being invited to mill meetings where trials are being planned with a competitor's product.
Sadly, such shenanigans usually have the highest-level production manager's blessings.
True story from long ago. Our site had a carton production plant as well as a paper mill. There were two ink vendors on site, meaning each had their own person on site to manage inks. Previous management had gotten into this mess because of a corporate head count moratorium. This way, they thought they could get the help they needed and skirt the head count restrictions.
Our team dumped them, and ink costs went down about 25%--instantly. These characters were using our facility to accommodate their ink inventory messes at our competitors!
I am probably really going to hear about it now, but these schemes that involve a magic, proprietary valve are suspicious to me. Demand that all data be out in the open.
If you are a senior manager, perhaps overseeing a fleet of mills, I highly recommend that you conduct an audit of the matters described here in your mills. Compare chemical costs across mills and compare these to finished product specification compliance. Demand answers when the data does not add up.
If you are a lower-level person in a mill who is tired of seeing your mill's competitiveness eroded by shenanigans like those described here, you may want to print this column out and anonymously mail it to the manager at headquarters to which your mill reports (although, sadly, I have seen corruption that high in the organization in some cases). It is your best opportunity to keep your mill viable.
For corruption is not an innocent exercise. Paying excessively for materials your mill requires directly affects your profitability--and viability.
Of course, all of this may put Paperitalo Publications on the black list with certain potential advertisers. That is OK, let's root out corruption and maintain a healthy industry.
Be safe and we will talk next week.
________
Other interesting stories: