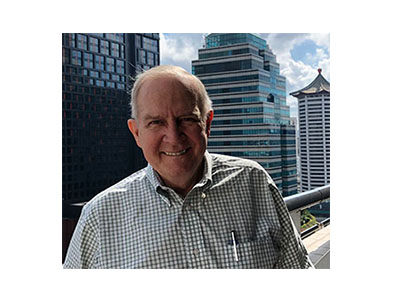 Email Jim at jim.thompson@ipulpmedia.com
There is a new norm for work attendance. It was caused by the Covid lockdown, and if you are not aware of it, you must have been under a rock for the last three years.
In the hourly ranks in our mills, it seems to be working itself out. Mills are adopting the twelve-hour day and hourly workers in many cases are working fourteen twelve-hour days out of each twenty-eight days, on various schedules of day and night shift. Maybe this will work and be widely adopted. That is a few hours more than a straight forty hour per week job, but who works forty hours per week.
Salaried staff schedules have been more of a problem. It has been hard to come up with an accommodating schedule for salaried staff.
Smuckers, the peanut butter and jelly people from Orville, Ohio, may be on to an answer. As reported in the Wall Street Journal, Smuckers has adopted the idea of 26 "core weeks" per year. A core week occurs every other week.
For core weeks, everyone is expected to show up. For non-core weeks, you can work wherever you desire. Only catch is that the employee is responsible for all travel costs to get to core week.
So, if you want to live on the West Coast, have at it. Just be present for core weeks.
According to the article, management thinks that overall productivity and efficiency are up. Why? Employees seem to be intensely and purposefully scheduling meetings and so forth for core weeks. Also, during core weeks, employees are planning more breakfasts and dinners together. Core weeks are turning into a very intense working time.
Will it last? Is it a novelty? Remains to be seen.
How would we do this in a 24/7 operation like papermaking? Certainly, staff functions can operate on the core week principle. Operations management seems to be where the problem might be. There may be an as yet undefined combination of core weeks and the 14 out of 28 days hourly schedule needed to be evolved for these roles.
Be safe and we will talk next week.
________
Other interesting stories: