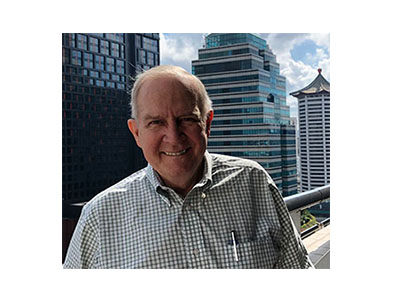 Email Jim at jim.thompson@ipulpmedia.com
I like to remind people of the following resource any time I get a chance. It is a good way to start off safety month here at Paperitalo Publications.
It is simply this. On our website, PaperMoney (www.globalpapermoney.com), we have been keeping track of the industry's safety performance. In its sixth year now, the department, "Reported Risks" is a current chronicle of "Risks: Fires, Fatalities and Catastrophes." It is a good learning resource and a source of endless safety meeting subjects. To make it easy for you, I have listed each year with its direct link here:
2022 (to date)
Reading this you will find human error, equipment failure, natural disasters and, even, occasionally, attacks by wild animals.
Until we started this chronology I think that I, as happens with many other people, lulled myself into thinking that accidents were a thing of the past, only history. Surely we are much safer today!
In many ways we are much safer today, but in other ways, today's modern equipment, chemicals and computer programs do their own part to make and create new hazards. A physical "on-off" switch is physical and visible. A "soft on-off" in an operating computer program is not visible and not able to be physically locked out. We have not begun to understand all the ramifications of such issues.
Another great learning tool is the YouTube channel of the Chemical Safety Board. Here in the United States, the Chemical Safety Board operates much like the National Transportation Safety Board. They do great animations and reconstructions of accidents that you may wish to study. Their YouTube channel is at https://www.youtube.com/results?search_query=chemical+safety+board+videos. Sadly, there a couple of pulp and paper incidents in this mix. Here, for instance, is a fatal situation that occurred at PCA's DeRidder, Louisiana Mill: https://www.youtube.com/watch?v=a96kriSo6EQ&t=35s.
There is no question that our work environment can be dangerous, but it does not have to be if we are careful and follow all safety procedures.
So, feel free to use this material in your regular safety meetings.
Be safe and we will talk next week.
________
Other interesting stories: