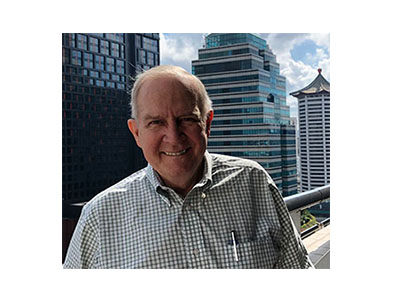 Email Jim at jim.thompson@ipulpmedia.com
As we wrap up this month on energy trends, there is one certainty over which you have complete control.
That certainty is this...energy you don't use frees you from others' control.
If we think of a pulp and paper mill as a "black box" this means that energy we use inside the mill that we generate ourselves frees us from the vagaries of the markets and external suppliers.
Modern pulp mills have operated this way for a long time. The recovery cycle in a modern pulp mill generates enough energy to be self-sufficient. Good.
What do we do in recycled mills? First we get our water usage to as low a figure as possible. This saves on heating and pumping costs. We run cooler stock prep departments. Perhaps we eliminate refiners. There is an argument that refining is not necessary in recycled mills because the fiber has already been refined.
Not ready for that? Go with enzymatic refining. Those little bugs don't need electricity to operate.
When you have shut off everything you can (and I have never seen a mill that has achieved such a state, there is always another way to save on energy usage), the next best thing is alternative fuel boilers.
I personally know two recycled mills here in the southeast US that operate wood waste boilers. One is on sawdust; the other is on used pallets. They have never run out of fuel. Another good solution is a bio boiler operating on recycled sludge waste. I know one of these that is accepting sludge from nearly 800 miles away because the hauling costs in less than the distant mill's tipping costs. Of course, this is not completely independent of the mainstream energy sources, the trucks require fuel. However, even in these days of heightened diesel prices, this still works.
Of course, there are mills that buy distant solar and wind power and wheel it to their facility. I've always seen this as a marketing ploy, not so much an energy centric solution (don't write me, I have heard all the arguments).
But the best thing you can do is turn it off. Whatever it is. Just say no.
Well, I have had fun this month talking about energy trends when we really don't know what the energy trends are at the moment. I hope you have enjoyed this series, too, and can find new ways to reduce your energy costs and avoid the vagaries of the energy world outside your mill fence.
Be safe and we will talk next week.
________
Other interesting stories: