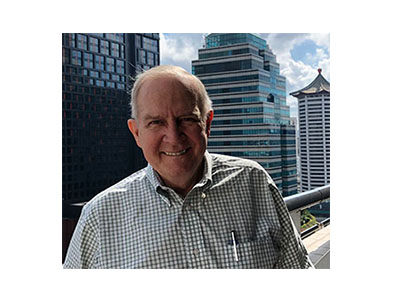 Email Jim at jim.thompson@ipulpmedia.com
This is environmental/regulations month here at Nip Impressions.
I must ask, what has changed in the past year?
It appears the rhetoric has become shriller, the regulations more onerous and the government has become more invasive.
In the world I personally navigate, I still have electricity at a reasonable cost and the supply is still reliable. Our standby generator ran for less than 24 hours in the last twelve months--that is much better than most years. We still have clean water, sewer service, natural gas and other local services at reasonable prices. Gasoline, while high, has been higher at several points in the past.
I continue to drive by a future solar farm in southern Ohio that has bracketry, electrical connections but no solar panels. It has been that way for a couple of years. They say it is a supply chain problem.
In the past year, International Paper has made moves to convert a coal fired paper mill in Iowa to natural gas. I am not aware of any existing mills going full solar or even partially solar, but perhaps I have missed some announcements.
Locally, and in the places where I travel, the temperature, precipitation and other noticeable conditions have stayed within unremarkable boundaries. Neither hurricane nor tornado has visited our area, even though we are susceptible to both.
In summary, not much has changed.
There are still arguments over long term temperature trends, whether the ice caps are growing or receding and other such matters. The data seems ambiguous enough that one can make an argument that fits their personal beliefs, no matter what they may be.
One thing that has changed--the financial powers that be seem closer to making a market in one of the most ubiquitous materials on earth--carbon. Its sister, carbon dioxide is also in play in this game. I find them both a bit hilarious, given the proven coal reserves in the world. Thinking along those lines, rational pricing for these commodities will need to merely reflect the cost of extracting coal from the ground or placing it back in the ground. There is no other intrinsic value here.
However, I am just a dumb farm boy from Ohio, so if these sophisticated financial folks are determined to create a new tulip-bulb like frenzy, who am I to stand in their way? All I need to do is find a way to profit from it myself.
Looking at the calendar, I will need to grind out four more columns about the environment and regulations this month. If you have any ideas, please drop me a line. I don't see much substance new at this point, but I'll put on my thinking cap.
Be safe and we will talk next week.
________
Other interesting stories: