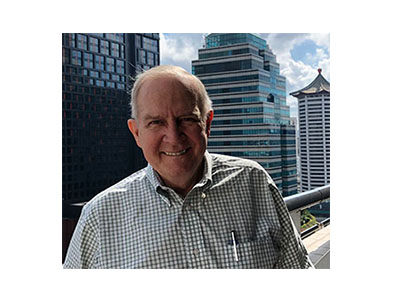 Email Jim at jim.thompson@ipulpmedia.com
As we start safety month, we could almost repeat the issues discussed last month in maintenance month. When it comes to mixing the words safety and maintenance it is a double entendre.
Maintenance is in and of itself, a maintenance issue. Unlike operational matters which happen repetitively from day to day, maintenance activities are often one off issues, occurring on long cycles or even in an unpredictable infrequent way.
Hence, approaching safety training for maintenance and operations follows two separate, but sometimes comingled, paths.
General maintenance safety training must focus on how maintenance tools are handled, and maintenance procedures are accomplished. Power tools, welders, hand tools, hoists, and lifts are the subjects here. Maintenance tasks are often different every day and so personnel have to think about activities and how they are conducted.
Operational safety is often far more routine. How to change wires, felts and ropes safely. Winder operating procedures and so forth.
Where the two comingle is in the actual repairs of routine and broken items. Here, maintenance must conduct their tasks to manufacturer's recommendations and specifications and have a follow checking system to make sure the work was done correctly. Diving deeper, small items like bolts and nuts must match the manufacturer's specifications for strength and so forth. Missing the subtle can become dangerous for all.
We'll spend some time this month talking about attitudes as well. Attitudes have a lot to do with safety.
My ten-year-old grandson will lead the way here. He broke his elbow jumping off a ten-foot-high wall at school. Why is there a ten-foot-high wall he can access? That is a good safety question in and of itself. But what was his attitude? He was trying to impress his classmates because others had done this--successfully. What was his plan? To land on his feet. Except he landed on his elbow. We can laugh at this, but the inquiries into safety related accidents as adults could easily follow a similar course.
Be safe and we will talk next week.
________
Other interesting stories: