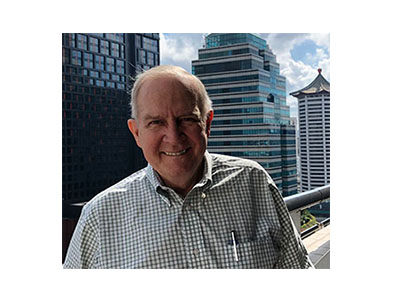 Email Jim at jim.thompson@ipulpmedia.com
It has been over a decade ago that I started talking about manufacturing your own spare parts with additive manufacturing. It is now moving from an interesting idea to a vital necessity.
Between logistics problems and world turmoil, the spare parts needed for your machine may not be available. Most, except those of the most critical metallurgy, you can make in your own shop with less skills than a first-class welder or machinist.
Jay Leno has been showing us how to do this for at least ten years. He makes parts for his old cars, older than your paper machine. You need a scanner and an additive manufacturing device. One of the scanning devices he has demonstrated for ten years is here. This video talks about making a pattern out of plastic, but there are now additive manufacturing machines that will use any kind of materials to construct your parts.
Another scanner is by Faro (www.faro.com). Ingersoll Machine Tools makes additive manufacturing machines of any size you would need to make your own parts in a pulp and paper mill. We do not have any relationship with these companies, we are just showing you here what is possible.
Folks, we are way behind on this technology in pulp and paper mills. How far? If you have been on an airplane made in the last seven or eight years, it likely has a number of original equipment parts manufactured by additive manufacturing. When my wife, Laura, was working in aerospace standards at SAE at least five to eight years ago, they were writing standards for additive manufactured parts for aircraft.
How do we proceed in the paper industry? I see two paths forward. The largest companies may want to set up a central parts manufacturing facility and centralize the technology until they are familiar with the scanning and manufacturing functions. They could pull in select maintenance personnel from various mills to staff the facility for short terms, then send them back to their home mill for technology transfer. This would train personnel and allow the company to try out various suppliers' offerings for an assessment of what equipment works best for them.
For more modest size companies, the path forward may be to align with a local technical college, buy them the equipment, and use this resource to train personnel and assess equipment.
The rosy days when we thought we could get anything from anywhere in the world seem to be over, at least in the short term. You need a fallback position when that paper machine goes bump in the middle of the night. Scanning and additive manufacturing may be the easiest path to follow if you prepare in advance.
There is another issue, and various companies will handle it in various ways. That is the IP (Intellectual Property) and the warranties of your OEM (Original Equipment Manufacturer). I'll play a little hardball here. That is simply this--if they cannot provide the parts in the time frame you need them, I would say, "sue me." They used to protect their IP by releasing only general arrangement drawings to their customers and keeping the detailed manufacturing drawings for themselves. Those days are long gone. My view is if they can't deliver on your schedule, they have left you to your own devices, which just may be your own scanner and additive manufacturing center.
Be safe and we will talk next week.
March Maintenance Platinum Sponsor: RMR Mechanical - We perform as planned! 770-205-9646
________
Other interesting stories: