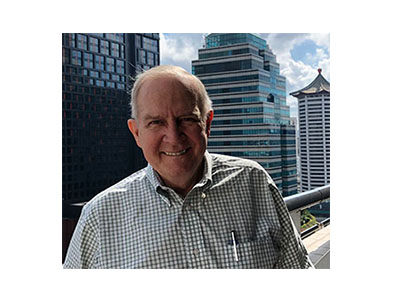 Email Jim at jim.thompson@ipulpmedia.com
If you are the top person on your site, get out of your office and visit your people regularly. I recommend 6 a.m. rounds, with flashlight and small notepad in hand to take notes on what you find (or put them on your phone). Shake hands, get to know your people. If you are over a large facility, don't do it all in a day, but make sure you visit every department at least once per week.
Don't rush, this should be about an hour or an hour and a half each morning. Talk to everyone, where they work and no matter how dirty they are. You should be in there with them.
Covid is not an excuse. You have asked them to be out there, you need to be out there, too. Take the same precautions you ask them to take. If you are not willing to do that, you don't need to be in your job.
If you are new in your job, arranged with each department to shadow them for a shift. Learn what they do, learn what the problems are.
If you have been in your job for awhile and what I have described are not your habits, resolve to start tomorrow morning, 6 a.m. sharp.
Your workers already know if you care, not by your speeches and writings, but by your actions. With shift rotations and all, within two months, you should know everyone in your mill on a first name basis.
This is what the best managers of the highest performing mills do. Maybe they don't do it at 6 a.m., but they have a routine, and they stick with it.
You are not better than them, but they think so if you are aloof and not in the trenches with them on a regular basis. Your job is different than theirs but no more important. If their job is not important, then you don't need them. I think you need them.
If you have a tragedy (fire, major injuries, and so forth), you need to be there as soon as you can get there. Don't lead from a distance. Share in the pain, sorrow, and, when appropriate, joys of your team. Go to the hospital to see sick or injured team members and for births of new children into your work family. Share sorrows and joy.
I say mill managers should live no further than 10 miles from their mill. Test--from a dead sleep at 3 a.m. on a Sunday morning, you should be able to be there, fully dressed, in 15 minutes. You are a shepherd, and these people are your flock.
I once visited a mill in Maine that had been in business for 75 years. The mill town was depressing. The houses were old and in disrepair. Driveways were full of new boats, new pickups and new ski mobiles. The local vehicle dealers were doing a good job of relieving the mill workers of their high mill wages. At the time, the mill had had three or four owners already, I think it has had three more since then. I ask the workers if they were worried about the longevity of the mill. They said no, owners come and go. I didn't see much energy in the place. I asked where the managers lived. They told me in a small town in New Hampshire. I drove over there to take a look. It was a bright town with white picket fences and pretty houses. The whole experience was like driving from old East Berlin to West Berlin.
So far, that mill has survived, but it has so much more potential.
Take care of your mill and your people. Start by acting like you love them--pretty soon it will be contagious, and you will. And they will perform for you.
For safety this week, you'll improve your safety record by just showing you care.
Be safe and we will talk next week.
________
Other interesting stories: