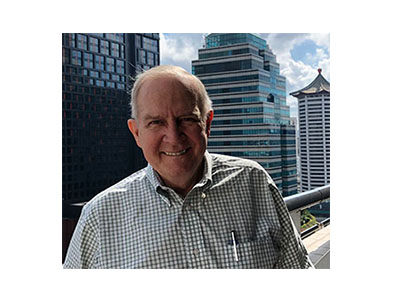 Email Jim at jim.thompson@ipulpmedia.com
When I was part of the management team at an integrated CRB (Coated Recycled Board) mill and carton plant, I got an education on hidden costs. We had about a half dozen sales people scattered about the country. Each of them had office space, a secretary (that is what they were called in those days, not admins), and a company car. This amounted to a tremendous cost.
This happened to be about the time cell phones, or, in those days, car phones, came along. Amidst much weeping, wailing and gnashing of teeth, we reduced those costs to a car allowance and a car phone. It was amazing what this did to our bottom line without any effect on sales. Several sales people retired, but we were able to hire replacements, often at a lower starting salary.
Many businesses have hidden costs. I was at dinner with a management team a while back and we were talking about expenses in their mill. I told them my rule of thumb in a "normal" mill is about 5% of expenses are waste, theft, inefficiencies or something else that does not "spin the invoice printer" (see this column, two weeks ago).
Any way you look at it, these costs are large.
A prime place to look for leakage is the situation where you have a supplier's representative permanently on site. No matter how you slice it, these days this person is costing you about $1,000 per day, minimum. They are not free; they are hidden in the costs of the goods or services provided by that supplier. You may need them, you may not be able to live without them, but when is the last time you evaluated them?
Insurance is another place where costs are hidden. I am not talking about health insurance, that is a whole other situation. I am talking about all the insurances it takes to run your business. When was the last time you put them through a rigorous analysis?
One of my favorites which you will know if you have read me for any length of time is maintenance. This is a place where managers foolishly avoid spending the money they must, operating under the false economy that it is not needed. Not maintained means not reliable and that will end up costing huge sums.
A number of years ago, when the industry was suffering, it became popular to do away with receptionists. I know one company that didn't, and I asked the president of that company why. His response--we waste more money before lunch each day than a receptionist cost for a year.
At least he knew he had hidden costs.
Grab a printed copy of your P & L. Gather a team of your key managers. Have at least a meeting a week until you have been through this with a fine-tooth comb. Don't stop until you have cut your costs by 5% at least.
Be safe and we will talk next week.
________
Other interesting stories: