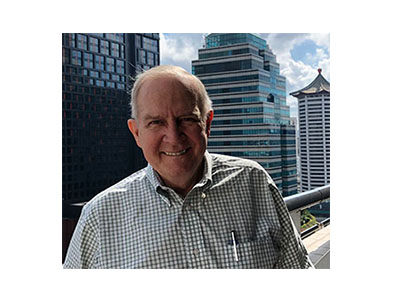 Email Jim at jim.thompson@ipulpmedia.com
I was doing some consulting in a mill a number of years ago that had a sign by their entrance that stated they had won some "safety award of the year" some years before the time I visited. I chided them and asked what they had been doing since the time of the award? Obviously, they had not won it again. Unfortunately, about five years after my visit, they had a triple fatality at that mill--contractors on an outage.
There are a couple of issues I would like to unpack from my opening paragraph.
First, safety is not an event but a process. Be careful your safety awards and safety accolades do not turn into some sort of touchstone that makes the people on your site think that you have somehow been inoculated from unsafe acts and accidents. I think this is a dangerous place to be and an insidiously dangerous attitude that can creep into your culture.
As an allegory, it is sort of like my modern car, with all sorts of built-in safety features. One is particularly dangerous. My car has a right hand backward facing camera, so you can see if it is safe to change lanes to the right lane. I have caught myself thinking that just because I turned that camera on (actually, it comes on automatically when one turns on the right turn signal), that it is safe to move over, that somehow the lane is magically swept clean of obstructions. I have the same experience with backup cameras.
Back to your mill, nothing magical is going to happen going forward, just because you won a safety award in the past. You are not inoculated against any hazards. Everyone still has to be safe every day.
The other issue that bothers me is the identification of accident victims as contractors. It may make a difference in a court of law, but a human is a human. Why do we have to point out that they are contractors?
Then, speaking of which...
I have gone into mills, even in very recent times, where, at the beginning of the shift, masses of contractors, myself included, are watching the videos and checking the boxes the lawyers have prescribed in order to be considered safety qualified to work in the mill. These are often just legal drills. The room may be crowded or noisy, everyone is in a hurry. The contractor may not necessarily be paying for this time to watch the videos and complete the safety tests, so the students just want to get it done.
It is a rushed process. And just like on the job itself, rushed processes can lead to disasters.
What I think I would do, were it my decision, is to have the mill manager present to ask questions and to be an encourager of safe practices at the beginning of each contract shift, for as long as there are new people coming through the gate. After all, the mill manager has no more important job than to oversee a safe work environment. Let's stop giving lip service to safety and do something real and tangible.
Additionally, it may be a good idea to build into your contract that this safety training time will be part of each individual's compensated time--and then audit to make sure it happens.
Be safe and we will talk next week.
________
Other interesting stories: