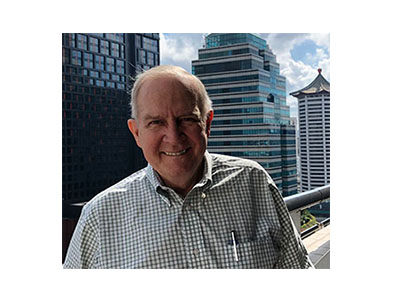 Email Jim at jim.thompson@ipulpmedia.com
Let's not forget what business we are in. Simply, that is to manufacture, convert, and/or print paper. There are many other activities in which mills must engage but these must be our focus--this is how we spin our invoice printer.
I have lived through nearly the entire environmental era to date. I started working before the implementation of the Environmental Protection Agency here in the United States. I would dare say I never heard the word "Environmental" before I got to the university and perhaps it was in my third or fourth year there.
When the industry became involved in environmental issues (and I am aware the strategic and research departments in most companies were likely involved in this before we became aware at the mill level), the first approach, at the mill level, was to ignore it, this will go away. Of course, it never went away, in fact this has grown into a major component of our daily lives in the mill.
Since that time, we have hired environmental engineers and other professionals in order to stay ahead of the game. Yet, it is a cost and we, as an industry, have gotten caught short at times, which has been very costly to our companies.
Perhaps it is time for a new third party to rise up and help us with the entire environmental equation.
This new third party I envision will take on the entire environmental issues for a given mill. Technical, Operational, Regulatory, Public Relations and Legal. These will be their areas of competency and mills will contract with them to manage these issues economically and efficiently. One stop shopping for the mills.
As a benefit, this third-party entity (or entities, competitors will be encouraged, of course), will work across companies and build a better level of core competency than any one company can provide by themselves.
As an industry in the US, we have had NCASI (the National Council of Air and Stream Improvement) forever. My personal opinion is that while employing brilliant scientists, NCASI has been grudgingly funded and is only focused on the technological side of the issues, lightly framed in a smattering of regulatory awareness. The AF & PA has also weighed in on some big issues, but only at a high level.
This work is much appreciated but not getting the job done, especially not efficiently.
Evidence? There are at least two active odor lawsuits in our industry under way at the moment. When matters get to the class action status, as these both appear to be reaching, there are no winners except the plaintiff lawyers.
Such conditions are a drain on the industry. It is time for a new approach.
Be safe and we will talk next week.
________
Other interesting stories: