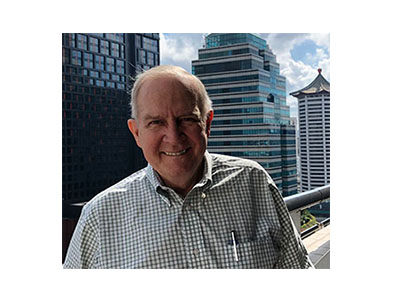 Email Jim at jim.thompson@ipulpmedia.com
I have been beating around this energy trends subject all month. It is time for me to get serious and give you some help.
Are there any sure-fire energy solutions you can do now and not be required to back track later? Let us think about it for a minute and see what we can develop and what can be set up for continuous improvement.
Examine all lighting in your facility. Find automatic ways to turn off lights that are burning in the daytime outside. Find lights that are running all night but don't need to do so. Often, when you drive by a mill at night, it looks like a refinery. Facilities have been putting motion detecting light switches in bathrooms, but how about those floodlights on the outside of the recovery boiler? Are they all needed for safety or are they just on?

Go through all your pumps again and see where you have missed installing VFDs (Variable Frequency Drives).

Do you have helper drives on your paper machines that are essentially just taking up space and not helping at all, maybe even a drag?

Do you have loads (fluids, pallets of materials, rolls of paper, maintenance tool boxes, etc.) that essentially repetitively change elevations, giving up potential energy on the way down and consuming energy on the way up. Small loads moved up and down many times add up to energy waste.

Ask your electrical engineers about your load factor. How far off is it from being ideal? What can you do to fix it?

Do you have any steam spargers that should be replaced by heat exchangers?

If you have lime kilns, when was the last time you painted them with low emissivity paint? If you are in a high rainfall area, do you have a "hat" over your lime kiln?

What is your stack exhaust temperature vs BAT (Best Available Technology)?

What is your effluent discharge temperature vs BAT?

Have you ever had a Pinch Analysis done on your entire facility?

Add up all your electrical consumers by nameplate, compare that to your overall energy consumption, see if there is any "leakage" in your system.

Can you lower the temperature in any of your circulating process systems?

Is your onsite motive equipment of the latest efficiency technology, no matter if it is fossil fuel or electrically powered?

Can industrial engineers rework your WIP (Work In Progress) flow to reduce inefficient movement?

If you have systems that run only part-time, can they be run at times to improve your load factor (see #5 above) and/or low demand times to reduce your electrical costs?

Then, from an operations and maintenance standpoint,

Are your daily meetings clear and concise so that time is not wasted, and downtime is not extended due to inadequate instructions and feedback?

Is training being updated on a frequency that habits causing energy inefficiencies are worked out of your daily practices?
I'll guarantee you; you can start over on this list every quarter and never run out of improvements.
Be safe and we will talk next week.
________
Other interesting stories: