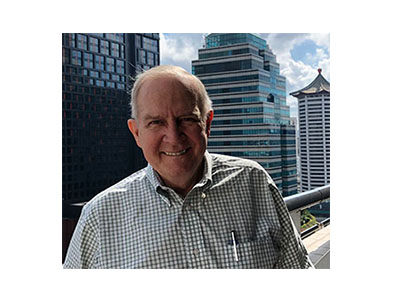 Email Jim at jim.thompson@ipulpmedia.com
By Fos the Rat
The Rats took a break for a couple of days. We found a pond for swimming and had a good time. On the way back to the meeting area, we went past a place where the Big Things eat food that they heat up very quickly. Out behind, there were bins full of discarded food, so we had quite a feast.
The Great Mother got sick from gorging herself and was very embarrassed. The Great Mother always takes her role very seriously and is very conscious of her decorum. Gorging herself was out of character.
She must have felt quite ill, for when we reconvened the Junior Mother was presiding.
"Attention, please!" she called us to order. "The Great Mother is a bit under the weather and has asked me to preside over this session. Today, we are going to quickly look at cases where Big Things threatened the companies for which they work. Clerk, please read the cases."
Til, the clerk, came forward with a sheaf of scratchings.
"The first case involved a Big Thing who wanted a day off from work."
"What did he do?" inquired the Junior Mother.
"Well, it seems as though he thought he could get a day off from work if he threatened to 'blow up' the paper mill."
"How did he convey this threat?"
"Apparently by using his cell phone."
All the rats started to laugh. "Even we know such threats are traceable," commented the Junior Mother.
Til nodded knowingly. "Maybe he should be sentenced to remedial cell phone class."
Everyone laughed again.
"Any more threats?" asked the Junior Mother.
"Well, there is the case of this fired computer expert who caused damage to his former employer's computer system."
"You mean to tell me a computer expert did not know he could be caught messing with the computers?"
"I think it is a case of everyone feeling superior until they get caught," Til said.
"What did they do to him?"
"He was ordered to pay for the damage he had caused and was sentenced to nearly three years in prison."
"Good luck collecting," commented the Junior Mother.
"What is wrong with these Big Things?" the Junior Mother pondered aloud. "They almost always get caught at these things."
________
Other interesting stories: