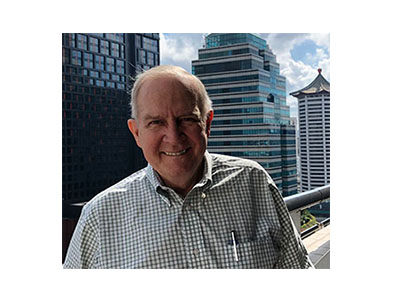 Email Jim at jthompson@ipulpmedia.com
As we continue to talk about management issues this month, I want to bring up something that has been bothering me for a long time. It is simply this...in the human resources area I think well developed countries may be losing a competitive edge when it comes to thinking about the newer generations of employees, hourly and salaried, entering our mills these days.
My thoughts are these. If you go back to mid-20th Century, many of the young people coming into the mills in places like the United States, Canada, Europe and so forth had spent their formative years around mechanical equipment. Many, like me, were farm kids who had spent their lives up through high school living on a farm, dealing with machinery and learning at the hands of their elders how mechanical things worked. City kids at that time were often involved with cars, gaining nearly the same skills.
Although biased towards males, this experience was not necessarily confined to one gender. My first girlfriend, a city girl if there ever was one, hung around as I worked on my car. She at least had an understanding of how one changed the brakes, did a tune-up and so forth. When I lived in the country, there were girls that were likely better mechanics than me.
For many years now, kids in developed countries have spent their time playing video games and on computers. Although vital skills in today's world, this does not make one complete in the area of basic understandings of how things work, the understandings you don't receive at school. Doubt me? If you are in a mill, walk out to the operator's control room. If the operator is under forty, ask them to point out the basis weight control valve on the appropriate screen. Then ask them to get out of their chair and take you to this physical valve. Many will fail.
Developing countries now possess a competitive edge in these innate mechanical skills. The teenagers there are still learning how cars work, because the family may have an old car that requires significant operational knowledge just to get it to town. Contrast to modern cars that we have...I go out to the garage, get in the car, put my foot on the brake, press a button and the car starts. I put the selector in reverse, a camera automatically comes up on the dash and I back out. I haven't even bothered to turn my head.
Compare to me when I was seventeen. I had helped put the engine in our big truck (we had twisted off the crankshaft on the one that had expired). My job was to take loads of wheat to town in the summer--about seventeen miles. Our lane (1/3 of a mile long) came out onto the highway in a valley. I had two hundred bushels of wheat on board. I turned right and started up the first hill in creeper gear, low axle (you may not even know what a two-speed axle is). After five minutes of driving, I could still see our house out the right-hand window. After I crested the hill, I could start rolling and work through the gears and the two-speed axle with skill. Double clutching, building speed and coasting down the hills, I could economically get that load of wheat safely to town. Try this with the typical seventeen-year-old today.
That is just one of many skills we used to learn. Such skills are not taught in school, but they transfer easily to starting a pump that may be plugged or a fourdrinier wire that was just changed.
Yet, there are plenty of teenagers in select parts of the world that have these skills. How do we add them to our teachings in high school or college in the developed world? We need to bring hourly workers and young professionals into our mills with more than just book learning or how to text with two fingers. A couple of classes on a pilot machine is a start but not enough.
Safety is a similar challenge. If a young person has no understanding of the laws of physics from direct experience, they can easily become injured. Recognize these deficiencies in your safety training.
Be safe and we will talk next week.
________
Other interesting stories: