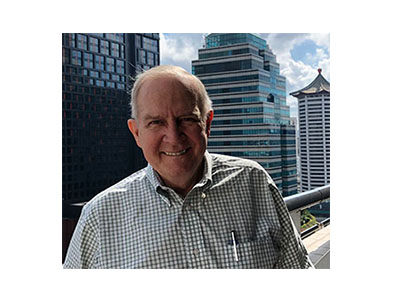 Email Jim at jthompson@ipulpmedia.com
As we continue to talk about energy this month, we would be remiss if we do not bring up hydrogen as a potential fuel. Of course, hydrogen is the "perfect" fuel for combustion, for the "exhaust" is water (H2 + O => H2O). The problem in the past has been that it has not be plentiful or economical.
Currently 10 million metric tons of hydrogen are produced in the United States, 95% of which comes from centralized reforming of natural gas. Most of the methods of producing hydrogen are at best net energy neutral, others require more energy to separate the hydrogen than can be derived from the hydrogen when it is combusted.
The reasons these illogical methods are employed is to create hydrogen for other benefits, such as to power fuel cells in vehicles or for addition to chemical processes.
One way to produce hydrogen that can be a net positive is to use photoelectricchemical cells or solar thermochemical systems. Describing how these work is beyond our scope of interest here, you'll just have to trust me that they exist and do work.
So, one possible idea for using hydrogen as a clean fuel source in our mills is to produce hydrogen at solar farms, either via one of the processes just mentioned or by the simple electrolysis of water, rending O2 as an extremely valuable byproduct. The hydrogen could then be transported via the existing natural gas pipeline system, arriving at your mill's doorstep via this infrastructure that already exists.
The mill would receive a significant costs savings for nearly all the stack remediation processes often required today would be eliminated by burning hydrogen in your boilers.
There is considerable work going on in the area of developing hydrogen as a viable economical fuel source. The overall research is captured by the moniker, "H2@Scale." There are research moneys available and proposal processes for laboratory and pilot demonstration projects. This is all being managed by the Department of Energy, US Government.
Hydrogen may give us some opportunities to rethink the entire energy schemes in a pulp and paper mill. One area I was thinking of is building make-up air. If enough steam is not available to use steam coils for make-up air heating, for instance, direct fired burners fed with hydrogen may be an economical solution.
The beauty of burning hydrogen, of course, is the absence of a toxic exhaust stream. Also, the combustion unit should be free of scale and other residuals. These conditions might even get us away from centralized boilers, placing energy generators in our facilities in a distributed manner.
For safety this week, raw hydrogen is, of course, as dangerous as any energy source we deal with (think of the explosion of the Hindenburg in the 1930s). It will require new safety protocols.
Be safe and we will talk next week.
________
Other interesting stories: