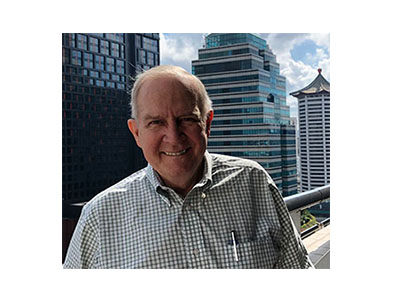 Email Jim at jim.thompson@ipulpmedia.com
By Fos, the Rat
We've been talking to Mr. Jim this month and he has told us some amazing stories. Let's see what he has for us this week.
Fos: Mr. Jim, we've taken a break. I know I needed one after that last story, how about you?
Mr. Jim: Oh, I am fine, keep in mind I have been carrying around these experiences for decades.
Fos: Well, I can hardly wait. What have you got for us this week?
Mr. Jim: I think we can call this the case of the missing paperboard.
Fos: How's that?
Mr. Jim: Well, through various circumstances, two other managers and I found ourselves running a paperboard mill. We knew it had been mismanaged (the prior management team had run for the exits at the first opportunity), but we did not know how badly it had been mismanaged.
Fos: What do you mean?
Mr. Jim: You could just walk through the place, look at the housekeeping, look at the downtime, and know the place was a disaster.
Fos: So why did you go there, were you forced to do so?
Mr. Jim: I actually volunteered for the assignment. I learned early on the best thing you can do for your career is run towards the messes. If you fix them, you are the hero, if you don't, expectations were low anyway.
Fos: Did you fix the place?
Mr. Jim: I did my part, but the other two new managers were far more experienced than me and had the most to do with turning it around.
Fos: Let me remind you, you called this "The Case of the Missing Paperboard."
Mr. Jim: Yes, I did. This little mill had three machines that turned out a whopping 400 tons per day on a good day. That in itself was a problem, but not the biggest one. The biggest problem was that when we did a physical count of the finished goods inventory, 8,000 tons were missing. Vanished. Didn't exist.
Fos: 8,000 tons! Let me see, that's 20 days production! 2/3rds of a month!
Mr. Jim: Yup. Would you like to guess what happened when we tried to report this to the CEO?
Fos: I'll be he was glad you were on top of the situation.
Mr. Jim: Yeah, right. Ever heard of plausible deniability?
Fos: What did you do?
Mr. Jim: Well, I kept fixing things. The other two, far more experienced than I in operations, improved productivity and ate the inventory discrepancy at the same time. In less than a year, we had the place humming and we physically counted inventory every month and it was correct.
Fos: I'll bet the CEO was happy about that and each of you got a big bonus.
Mr. Jim: Sure. The big bonus was that they put a for sale sign in the front yard and tried to sell the place out from under us. The only reason it had not been sold in the 25 years before then was that it had not made money in 25 years.
Fos: That stinks.
Mr. Jim: It wasn't that bad. The sale fell through, and the place had another ten very profitable years. Now, however, it has been gone for several decades.
________
Other interesting stories: