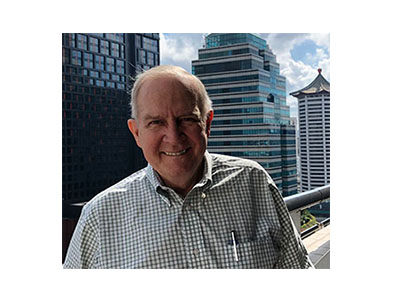 Email Jim at jim.thompson@ipulpmedia.com
When I was relatively young in the independent consulting business, I would sometimes get the rejoinder to my proposals, "You need to give us a (price break) (free consulting) (etc.) so we can see what you do." I stupidly fell for this a couple of times.
Unscrupulous companies or unscrupulous buyers will try anything to get the freshly minted consultant to spill their knowledge for free. Root them out and spend your time marketing yourself to the entire universe of prospects rather than wasting your time with such characters.
In the end nothing is free, the value is coming out of someone's pocket.
I was asked to attend a conference hosted by a group of equipment providers several decades ago. I was the executive vice president of a major engineering company at the time. The hosts also asked my peers at two other engineering companies. The subject they asked us to speak about was whether equipment suppliers should provide engineering.
The three of us did not collaborate, but we all delivered the same message: all parties should do what they do best; don't attempt to get into businesses you know nothing about. Now, I am certain the genesis for this idea did not come from the equipment suppliers; it came from the mills trying to find a way to reduce costs (read: get something for nothing).
When you are imagining getting something for nothing, get up, move to the other side of the table and think about how you would react if you were the supplier being asked for something for nothing. Should you agree to this, would you put your best foot forward and provide a solid product or service to the person that asked you for this gift? Highly unlikely.
So, when you are in the buyer's chair, what do you think would motivate a supplier to provide you something for nothing? Are you willing to promise, in writing, future business that will allow the supplier to recoup their costs? What are you going to provide?
I once worked in an engineering department in a mill that was always using this phrase, "You need to (give us) (give us a price break) on your goods/services if you want to do business with us in the future."
What a crock! I never used this phrase for I never thought it meant anything to me or to the supplier. If we had good relations, we had good relations. Period. It depended on the quality of their work which was tested on every engagement.
Nothing is free. Write it on the wall.
Be safe and we will talk next week.
________
Other interesting stories: