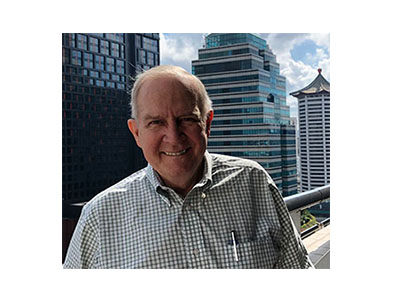 Email Jim at jim.thompson@ipulpmedia.com
Extremely touchy subject, but I have never let that stop me before. DEI (Diversity, Equity, and Inclusion) is at least on the lips of every human resource professional today. What should be your posture and response?
The best story I have ever heard regarding "blindness" in hiring is that of the philharmonic orchestra that was largely composed of white males. The conductor looked around and thought they could do better--and they did. They started doing auditions behind a black curtain. It wasn't long before the orchestra had females, Africa-Americans, Latinos and Asians. They took the "eyes" out of the hiring process and distilled that process to the most important attribute--the "ears" of the auditioning committee. No one goes to see an orchestra; they go to hear it.
The process is not quite that simple in most industries, including ours--pulp and paper. We could have all candidates write an essay ahead of being interviewed as an attempt at "blindness," but that is the wrong measure, too. Not all jobs require excellence in writing to be excellent performers.
I'll borrow a story from another experience. When I was in the Georgia State Defense Force, an adjunct of the National Guard here, our mission was search and rescue. Our priority was to keep our own troops safe and healthy first. Why? Simply, if we were not safe and healthy we could not help anyone else that might be in distress and hence we could not fulfill our mission.
You have heard me say for decades that the most important machine in any business is the invoice printer. Some people try to take this literally and start talking about paper invoices and how obsolete they are. They miss the point. The invoice printer is figurative and exists in every business and charity. For if you cannot create an invoice (electronic, a collection plate, a pledge card fulfilled, etc.) you cannot stay in business.
Similarly, you cannot have DEI goals if you go out of business.
Sustainable invoice printing occurs at entities that produce highly valued products or services in the most economical manufacturing and delivery fashion.
All of your employees must be 100% contributors to that last sentence: "sustainable invoice printing occurs at entities that produce highly valued products or services in the most economical manufacturing and delivery fashion."
This provides direction and opportunity for your DEI goals.
For new hires, you must find the 100% contributors to "Sustainable invoice printing..." Find such people first, check if they meet your DEI goals second. Get these out of order and you'll be like the search and rescue troops that got their priorities wrong, you will go out of business.
Now, before you write me an email, call your lawyer or ban me, read on.
You may have long term employees that fit old prejudices and, if seriously evaluated, do not meet: "Sustainable invoice printing..." It just may be time to replace them with some of the great DEI candidates you have found, if they are superior to what you have.
This sword cuts both ways.
Be safe and we will talk next week.
________
Other interesting stories: