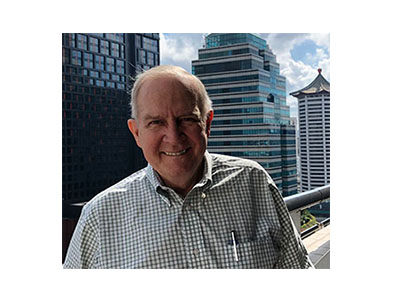 Email Jim at jim.thompson@ipulpmedia.com
Many of us take OTC (Over The Counter) drugs. These can be abused, too. Especially on outages.
I'll tell a story on myself. It wasn't an outage, but it was an extended trip, and I didn't want to be bothered with (ahem) diarrhea. So, over a period of a couple of days, I took several OTC anti-diarrheal tablets. Later, back at home base, I had severe diarrhea, so severe I ended up in the hospital. The doctors and nurses asked me what I had been up to, as in, what had been my behavior for the last few days. I confessed. They told me that taking these tablets in excess can actually cause your stomach to rupture, likely leading to death (that's bad!).
In the old days, when I was young and we were all brash and macho, extended work hours were typical for managers during shutdowns. The longest I ever worked was 72 hours and then I drove 42 miles home! What an idiot! Besides the complete foolishness of such a stunt, you can image it was fueled by gallons of coffee. Let's see, gallons of coffee, little food, no sleep. Can't see anything wrong here, can you?
Bottom line, just because you do not buy your drugs down a dark deserted alleyway from a person driving a BMW, doesn't mean your drugs are not dangerous. Abused OTC drugs can be as dangerous as any drugs. Read the labels, follow the instructions on the labels. When in doubt your actions should be appropriately conservative towards your OTC drugs.
And while we are at it, let's take a minute and talk about cancer. I am a survivor. Diagnosed Valentine's Day, 2000. Yes, over 22 years ago. That also makes me an outlier. But for every outlier like me, there is an outlier on the other side that died the day after they were diagnosed. That's how you get a bell curve.
It took the best doctors Emory had to make this diagnosis in about six weeks. Not because the evidence was not in front of them, but because they did not want to believe it. Not only are us common civilians in denial, doctors, who are not in the oncology department are, too. I have had two major relapses since 2000. As my chief oncologist tells me these, days, I know my body better than the doctors do. That is because I have been internally feeling and acting upon my symptoms for a very long time.
However, you and your loved ones may be novices. That issue you are facing may be one you are ignoring. It may be weight gain or weight loss (over a couple of months). It may be a lump on your neck, in your armpits, on a breast or in your groin. It may be a persistent stomach ache or sore throat. Trouble urinating or defecating that does not go away. A strangely discolored patch of skin.
Even if a doctor takes a look and says you have nothing to worry about, don't believe them. If you are not talking to an oncologist, you may be talking to a doctor that is in denial. Speed in diagnosis is critical to better days ahead (note--I never say you will be "cancer free." We all have latent cancer cells).
Another possibility--you may be talking to a doctor that is unethical. We had a family member several years ago who was reviewed by a back doctor and approved for back surgery, which he did. Less than a month later, this family member died of throat cancer. He had a medicine cabinet full of cough drops, cough syrup and other sorts of OTC drugs to ease sore throat pain. If I had been closer (relation wise) to this person, I would have sued the back doctor. Either he did not do a good job of pre-screening, or he ignored the symptoms he saw, making sure he got to do the back surgery (and get the revenue).
You only have one body. Whether the issue is abuse during an outage or denial of symptoms, the result can be disastrous and ones from which you cannot recover.
Be safe and we will talk next week.
________
Other interesting stories: