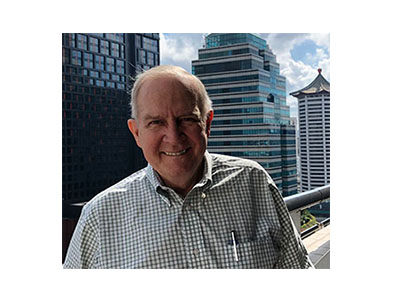 Email Jim at jim.thompson@ipulpmedia.com
A couple of weeks ago, I mentioned we have been conducting polls on LinkedIn. I'll hasten to say, these are not necessarily scientific polls, for the answers received are from people who are strongly motivated to answer the poll in a way in which they are highly opinionated. Nevertheless, I think there are some good learnings here. How you behave in the scenarios described in these polls leave the observer with a clue about your attitude, i.e., whether you are a person aspiring to quality or not. Do you have high standards, and would I like to do business with you?
One of the largest reactions to these polls was about foul language. Over 2,500 folks looked at this poll and 75 felt strongly enough about it to respond. Our question was this: "How do you react to foul language?" Of course, without further definition, foul language is in the ear of the listener, and some words that may be foul to me may not be to you and vice versa. I suspect we would agree on 90% of the words we call foul language (as an aside, I grew up in a house where "darn" would get your mouth washed out with soap).
I digress. The responses we received to the question were as follows: (1) Don't notice it--31%; (2) Find it offensive--15%; (3) OK in extreme situations--16%; (4) Diminishes the speaker--39%. Items (2) and (4) are the watchouts as far as I am concerned--they total 54%. Why take the risk of being held in lower esteem just because you can't control your mouth?
Another question we asked also conveys quality in your attitude. It was this: "Have you ever physically touched anyone in a work setting (office, travel, conference, business dinner, etc.) without their permission?" We received 39 answers out of 1,700 folks that looked at this question. Those answers were: (1) Never--72%; (2) Less than five times--18%; (3) 6 - 20 times--5%; (4) Too many to count--5%. Clearly, a significant majority will guide you regarding what is considered mainstream here and how your behavior should track to that opinion.
Generally, I think that a cheerful countenance and an empathetic attitude convey a person of quality, and like I have said in other parts of this series, an aura of quality is contagious throughout your entire sphere of influence.
And one last thing--make sure the attitude and courtesies you extend to your clients or customers are the same ones you extend to your workmates and peers. All deserve equal respect in your dealings with them.
Be safe and we will talk next week.
________
Other interesting stories: