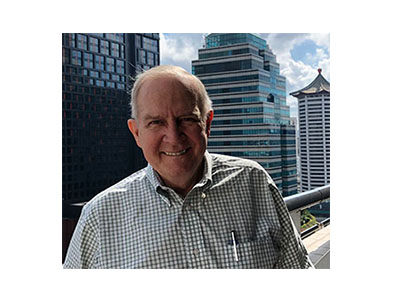 Email Jim at jim.thompson@ipulpmedia.com
By and large, we all want the same thing for ourselves, our families and our friends. Clean air, clean water, and a pleasant view of nature. In most places governments have disincentivized (read: one can go to jail) managers from disobeying when it come to environmental regulations, so regular and repeated excursions from what is expected are matters of reasonably respecting compliance requirements.
So why do your mill's neighbors have an adversarial relationship with your mill? There can be several reasons for this.
First, they don't understand your mill and what goes on there. Remedy? Regular, transparent tours of your operations. You can construct these in a way that keeps your competitors out (pre-registration, badges and so forth).
You can offer up managers to speak at local civic clubs, public events and so forth. Take questions, all of them.
Programs can be done with schools, especially science and math classes, to show young people the practical application of what they are learning.
Second, keep your housekeeping immaculate, inside and out. Especially your grounds visible from the street or highway. If you are not keeping your house and grounds to the highest standards, your neighbors have a right to be suspicious.
Third, some locals have unreasonable expectations of your business. There are some of these in every neighborhood. Bring them in, treat them special--up to a point. Some cannot be satisfied no matter what you do.
Fourth, make friends with your legislators. Make sure they stop by regularly and get the full tour and understanding of what you do, how much value you bring to the community. They can be your advocates, too.
Fifth, make sure your corporate headquarters is aligned with the things you need to do to keep good neighbor relations. There used to be a mill in a southern town, since shut down, that you could find by getting within two blocks of it. There was loose recycled fiber (primarily newsprint) all over the neighborhood, all coming from the mill. Shame on the mill for letting this happen. Shame on corporate for letting this happen. Both are guilty of negligence.
Likewise, it is dumb for mills to argue (much) about their property taxes. I am talking about arguing so much that they sue the taxing districts (in places where this is the legal practice). You are taking money out of schools, is this what you really want to be known for?
Again, we all want the same things...except when we let stupidity and greed get in the way.
Be safe and we will talk next week.
________
Other interesting stories: