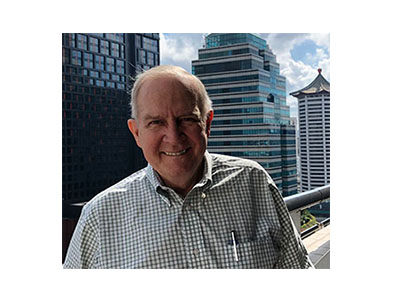 Email Jim at jthompson@ipulpmedia.com
There are many failures in innovation. One chronic failure to keep in mind is to be aware of your surroundings.
You may think you have a fantastic idea. But if it is not obvious that it solves a problem or it is a solution more complicated than the original problem, it likely will fail.
Classic failures are the Tucker automobile, Sony's Betamax video taping system and so forth. In our own industry, a classic failure has been deinking. Sophisticated ways to deink old newsprint were developed just about the time printed newspapers went out of fashion. The millions of dollars that were spent on these systems is legion. I know of two test labs that were built and torn down in the last twenty-five years, and I was not even looking for these, they were matters I just stumbled upon. Deinking has turned out to be a solution to a now non-existent problem.
One gigantic problem that exists in the consumer world today and will likely ultimately have an electronic solution is this. Calling anyone in the medical industry to make an appointment has become a tremendous waste of time for the patients (read: customers). I played along with this game for a while, but I have stopped. So, in the short term, I have come up with a paper solution to stop this theft of my time. I spend the effort to get the fax number of the doctor's or clinic's office and then I fax them a request for an appointment. If they do not respond the first day, I send them the same fax the next day, with a notation that they have not responded yet. I do this every day until I get an answer. I have invested in one piece of paper (which I use over and over) but I make them use a piece of paper every day until they respond.
If everyone did this, we could probably turn one uncoated free sheet machine back on. Think of the millions of fax machines chewing up paper each day, a sheet at a time!
It is a fine line between a brilliant innovation and a Rube Goldberg solution. Now, today, I have to explain who Rube Goldberg was; 30 years ago this was not a problem. He lived from 1883 to 1970. As Wikipedia says, "Goldberg is best known for his popular cartoons depicting complicated gadgets performing simple tasks in indirect, convoluted ways. The cartoons led to the expression 'Rube Goldberg machines' to describe similar gadgets and processes." When I was a teenager, plastic models depicting Goldberg devices were available in the model kit section in most department stores. Innovation, or in this case, non-innovation paid big for Goldberg--by 1915 he was making $50,000 per year as a cartoonist when the average worker was making about $800 per year.
It is unlikely you or your company can profit like Goldberg did on non-solutions, so I recommend you stick to solving real problems.
As far as I know, the last Rube Goldberg "solution" to appear in popular media is the opening scene in the original "Back to the Future" movie where an alarm clock sets off a series of events, including feeding a dog, making toast and so forth.
The industrial world, in particular, is built upon countless thousands of innovations. The first key is to realize that an innovation is required to move your world ahead. The second is to implement it. We'll continue to explore this for the rest of the month.
Innovation often appears in safety gear. Sadly, this usually comes about because of an accident.
Be safe and we will talk next week.
________
Other interesting stories: