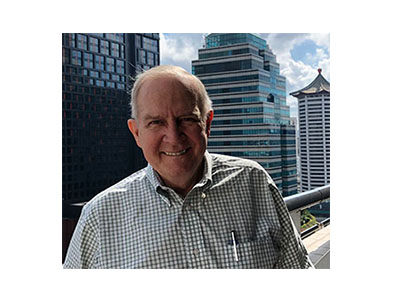 Email Jim at jim.thompson@ipulpmedia.com
At this point in time, we have forgotten that using electricity as a widespread energy form is an almost new experience. My own grandparents, for instance, were born (early 1880's) when electric lights were brand new and only in the homes of the rich in concentrated urban places like New York City. It was years before they experienced these in the US Midwest.
While electricity brought many advantages and improvements to life, business and industry, it was not without its negative side effects, too. Despots and other mal-intentioned characters have used its cousin, radio waves, to broadcast messages that have brought down governments and caused general mayhem.
Now we want to use electricity as the energy form to solve the problem of climate change. It is like we have rushed headlong towards this "solution" without properly vetting it.
Electricity may not be the nirvana that we seek. A world loaded with eddy currents, especially around closely located large generators or consumers, coexisting with residential districts, dairy cows and so forth may cause harm that has yet to be defined. For years, there have been lawsuits aimed at high voltage power lines traversing neighborhoods which, from what I know about them, have had more to do with the skill of the lawyers than determining permanent answers to this (perceived? real?) problem.
The life of transmission towers and cabling is another issue. It is well known that the US grid is a creaky antique, susceptible to unplanned failures.
Should it be buried? What is the cost?
What are the risks, besides corrosion, weather and seismic issues that may affect the integrity of the grid?
Years ago, I was doing due diligence on a couple of mills in Colombia. As I looked over the machine tender's log sheets, even though in Spanish, I could understand most of the notations. One kind though, often attached to very long outages, puzzled me. With translation, it was explained to me that was the outages caused by rebel insurgents blowing up the towers that carried electrical transmission cables to the mills. I hadn't thought of that before.
The reality is, we often get excited about new technologies or new ways of using old technologies without a thorough examination. This doesn't mean we shouldn't embrace them, but it does mean that we need to postulate thoroughly and thoughtfully what can go wrong, even with one like electricity which we all think we know but which in reality is still the new kid on the block.
Be safe and we will talk next week.
________
Other interesting stories: