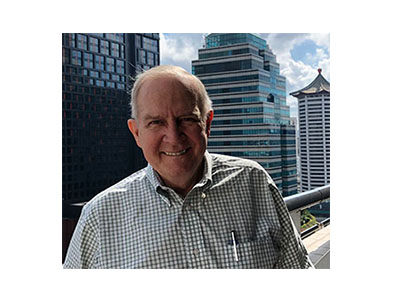 Email Jim at jim.thompson@ipulpmedia.com
We have more aids for maintenance today than ever before. Detection instruments, storeroom software, built in monitors, training, you name it. Maintenance has never had more help than is available today.
So, why do we still have maintenance failures? It is a case of means, either in hand or on our doorstep versus the willingness to spend the funds necessary to avoid catastrophe.
It starts at the leadership, the CEO or even the directors, and permeates throughout the company culture. If the top people see the assets through the lens of treating them like "a rented mule" then all the modern aids in the world can't save a facility from a dismal track record.
I like automobiles, especially old automobiles. Hence, I watch a lot of YouTube videos of Jay Leno's car collection, reputedly worth about $100 million. He has it housed at warehouses he has bought in Burbank, California. Jay says he likes to buy old cars from the elderly in Beverly Hills, for these moneyed people always take extremely good care (read: superb maintenance) of their cars.
If you operate a paper mill or a paper company, you have the same opportunity. Unfortunately for the sake of our equipment, we tend to install folks with a sales and marketing background at the tops of our companies, for, after all, spinning the invoice printer is always the most important job, and they are the best at that.
However, it would give me great satisfaction to divert the funds used to take the order takers (oops, I mean sale team) on their annual junket to Cancun or Fiji to the maintenance budget. Just one time. Just one year. Just one mill. I'll bet you dollars to donuts I could make that money make the company more money through maintenance than through sales incentive junkets. Just once.
The suppliers on our advertiser list (Lubrication Engineers, Failure Prevention Associates, RMR Mechanical and others, see Helen's Newsletter) can help you make more money by keeping you running. It is as simple as that.
I related last week my dad's run to failure philosophy. I have seen that in many mills over the years. It is destructive and, I know for a fact, has put some mills out of service before their time.
For many years, I have pleaded that we put more money into maintenance. Maintenance is almost an endless source of wealth, but it takes a little germination to see the fruits. Many people do not have the patience for that germination, to the detriment of their facility and their company.
Be safe and we will talk next week.
March Maintenance Platinum Sponsor: RMR Mechanical - We perform as planned! 770-205-9646
________
Other interesting stories: