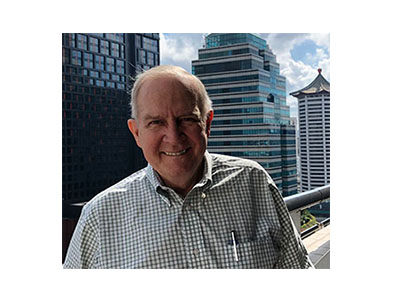 Email Jim at jim.thompson@ipulpmedia.com
Back in the old days, we used the term "FOB." This meant "Freight on Board." There are other terms these days, but they mean nearly the same thing. One could purchase items "FOB seller's dock" or "FOB purchaser's dock." Internal logistics personnel have, for the last couple of decades, thought it smart to handle the logistics and freight themselves and purchase nearly everything "FOB seller's dock." They think they are saving money and justifying their existence.
No more.
In today's world, I would recommend that you purchase nearly everything, especially capital goods, "FOB purchaser's dock."
Story. In my younger days, we were doing a rebuild at a certain mill. If you have read me for more than two months, you know the project and the mill. My boss insisted we buy everything for this project, "FOB purchaser's dock." We did, he meant it and we enforced it.
There were several great savings examples in just this one project. I'll repeat the most dramatic one here.
Back in the day, we were using granite center rolls in press sections. They have been outright banned in most places now, for they have this inconvenient habit of exploding at the most awkward times. One is lucky if they only tear up the press section.
We were getting a granite press roll and a spare, along with many other items in our rebuild. All of this was coming from one major European supplier. Terms were such that all items, including spares, had to be on our mill site by a certain date, all FOB our millsite. Penalty for missing the date, even with one bolt, was $10,000 per day when $10,000 was real money.
The supplier was grinding one granite roll in their shop. All well and good. However, when they started grinding the other one, it had an imperfection in the granite, and they had to go to the quarry for another blank. This threw them behind schedule to meet the date certain for all items to reach our mill.
They tried to negotiate with my boss to get relief on this one (spare) roll, but he wouldn't move.
This left them with only one choice. This roll weighed 80,000 pounds. By ship it would have taken weeks to get to us and it was already nearly late when it left their shop.
The supplier chartered a Boeing 747 freighter. Cargo: one 80,000-pound granite press roll. It landed at the nearest airport which could receive this plane and was brought to the mill as an oversized load. Our project didn't pay a dime, in fact, we collected $10,000 per day for the few days it was late.
You might want to seriously consider the logistics related to the purchase of any goods and services for your mill.
Be safe and we will talk next week.
________
Other interesting stories: