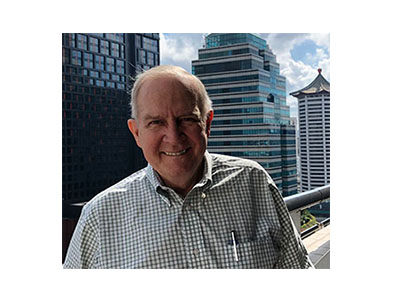 Email Jim at jim.thompson@ipulpmedia.com
Over my entire career, I have seen a strong difference between corporate travel when initiated at the pulp and paper companies vs. the travel by supplier companies' employees.
Let me state my current personal policy first, for many of you know about it and I don't want to be labeled a hypocrite. I'll be 73 years old this summer and I have had many cancer treatments over the last couple of decades (now cancer-free since 2017 - yeah!) but the residual effects cause a great deal of pain in my legs. Hence, I ask my clients to allow me to travel first class when on airplanes. I am grateful that all have granted me this accommodation. To finish out my policy, if the client is less than 400 miles away, I drive. Additionally, I never charge for meals--we eat out a lot anyway when at home, why should I charge the client?
I see, on the pulp and paper mill side, employees staying in upscale hotels and eating at high end restaurants. Personally, I think everyone should stay in mid or lower tier national chains, but not in bad neighborhoods. Eating out? National mid-tier chains. Exceptions for suppliers: when you are going somewhere with the client or will be entertaining.
On the supplier side, I know some suppliers track or collect frequent flier, frequent stay and frequent car rental points and use them for their own travel; they are not considered the property of the employee.
We have a client that has an internal policy that their employees traveling on sales calls must make arrangements to have at least two separate sales calls on each trip when the employee flies. When I am cold calling in person, my goal is three calls per day, even if it is a hundred miles or so between stops. In the cities, my goal is four calls per day. Software is now available that will optimize your stops and minimize the mileage between stops.
It should be a policy that expense reports are turned in within four weeks, some use two weeks. You don't want a large overhang of cash liabilities to build up.
No company cars. These are just headaches and have too many problems.
Policy which everyone must acknowledge annually with their signature: if you are in an automobile accident and the authorities say a cell phone is involved, you are on your own. No liability protection from the company.
I think if I ran a major company or company division again, I would look at our past travel habits and set an annual budget for my heavy travelers. If, at the end of the year, if they beat the budget, I would share the savings with them 50/50.
A lot of money leaks out of a company through the travel budget. It does not need to be this way.
Be safe and we will talk next week.
________
Other interesting stories: