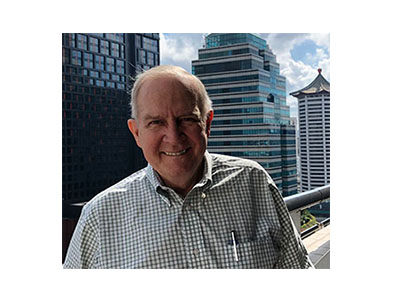 Email Jim at jim.thompson@ipulpmedia.com
The general intent of regulations is to keep order in society and keep the population safe. A dictionary definition of regulations is "a rule or directive made and maintained by an authority."
My cynical version is this: "those who have power by fiat telling those who own assets what to do."
Over the decades, we have seen many actions that follow my definition here in the pulp and paper industry. Roughly since the late 1960's, "industrial" has had a bad connotation. As we have turned more to office style, or white-collar jobs, those occupied in the industrial setting have been generally looked down upon. It makes no difference that everything we all need in order to survive and thrive comes from an industrial or agricultural setting, it has become a class system that views office workers as a higher-class stratum than those who make or grow our needs.
Thus, while regulations should be based on scientific or safety principles, we often find ourselves today up against rules and regulations that are designed to achieve a political end. The oil and gas industry is the poster child of a target for this kind of behavior. The inclusive forest products industry (solid wood, pulp and paper) is a close second.
This means regulators come to our industry pre-loaded with a bias. This is a major reason why no virgin fiber mills have been built in the United States since 1989 (33 years!). Economical pulp production is certainly part of the equation, but a significant portion of the costs associated with this analysis is regulatory as well.
Another issue driving regulations, beyond just plain prejudicial bias, is the ravenous tort industry. Many people do not think of the legal profession as a revenue seeking, financial goal setting industry on its own. Often those outside the legal world see the legal profession as a necessary evil. It is far more than that. Aggressive litigators may work hand-in-hand with regulators to develop scenarios favorable for more positive civil court outcomes.
This litigation is mostly a tug of war amongst insurers and lawyers, for the insurance industry is a major resident place for wealth. It makes no sense to sue you or me if we are not backed by a generous liability policy. If the lawyers can sue your insurance company and win a big settlement, their view is they have done a great work for themselves and society.
In this case your own insurance company can, in the long term, work hand in glove with the legal profession to create regulations to prevent you from certain actions or outcomes. For if the insurance companies can regulate your actions out of existence, they no longer have to cover the liabilities such actions cost and hence reduce their exposure.
At the end of the day, regulations are coming at industry from many directions promulgated by many authors. We in industry ending up playing defense in order to protect our businesses.
Regulations should be based on science and safety yet other forces make them political.
Be safe and we will talk next week.
________
Other interesting stories: